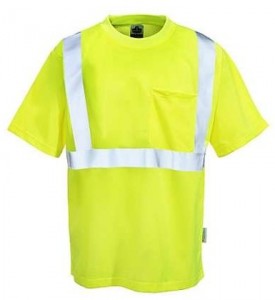 It all began when Bob Switzer, an American would-be doctor got injured at work. Instead of reading and resting up, he spent his recovery developing a new kind of luminescent paint, that he hoped would help other workers avoid his fate. He also decided to try it out on his wife's wedding dress, so he was as brave as he was creative.
 Hi-vis clothing is everywhere now and it's impossible to ignore – the very secret to its success.
And though it started as safety wear for work, studies across the world have all found that to be seen is, ultimately, to be safe. So for cyclists, pedestrians, and all other road workers, high visibility is an important to your workwear.
But it's always been most vital right where it started out, for workers in all kinds of industries, where being seen is part of your occupation.
Hi-vis or HV is just as important as the tools you use. Simply put, it saves lives. So as you might expect, it comes with Continue Reading…