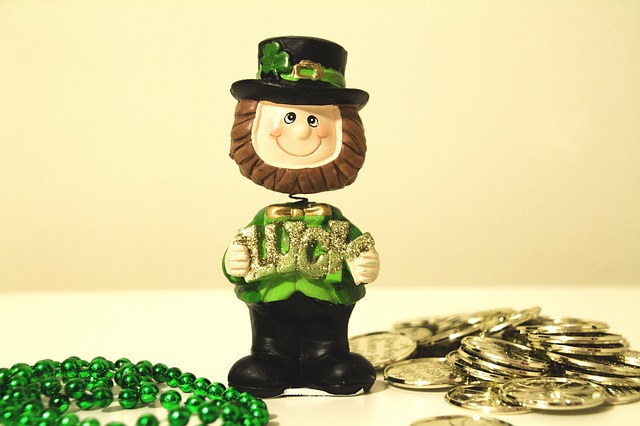 In the spirit of St. Patrick's Day, we're highlighting seven green work wear items that will help you celebrate the holiday in style.
                                            Working Person's Store 2017 St. Patrick's Day Tee Shirt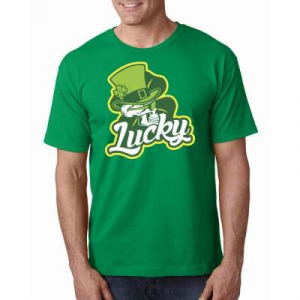 If you're feeling particularly festive this St. Paddy's day and want the world to know, the Working Person's Store "Lucky" tee is for you. This bright green graphic tee shirt features our very own skull logo sporting his Irish top hat with a four-leaf clover. The cotton fabric and the crewneck style make this the perfect ensemble for you to hit any pub or parade.
Carhartt Men's Hunter Green K87 HTG Pocket Short-Sleeve Shirt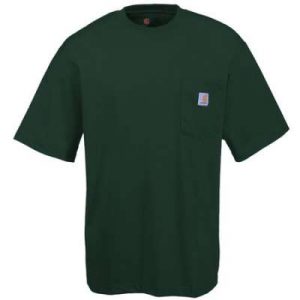 The luck of the Irish will be with you in this 100% cotton jersey lightweight tee shirt. Carhartt made this shirt to be breathable so it keeps you cool in the warmer months and is perfect for layering in the colder months. The crew neckline and chest pocket with the Carhartt logo give this shirt a classic look that you can use on the clock and at the pub.
Arborwear Men's Green 400241 103 Cotton Fleece Double-Thick Work Sweatshirt
If you need a strong yet comfortable sidekick for St. Patty's, this shirt is for you. It's made with
two layers of 100% cotton fleece material. Built for the worksite, this sweatshirt gives you an oversized hood that fits over a hard hat or helmet. The gusseted arms give your limbs great range of motion. For extra warmth, this work sweatshirt offers an interior zip pocket and vertical, recessed hand warmer pockets. It's also pre-washed so it won't fade or shrink.
Tingley Men's Green S66218 Waterproof Hooded 2-Piece Rain Suit
                                                                     This green rain suit could be your pot of gold at the end of th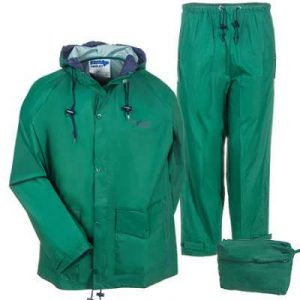 e rainbow. Designed with function and comfort in mind, both pieces have 100% waterproof seams that are electronically welded. Tingley's unique Storm-Champ material—nylon taffeta coated with PVC—is tough, flexible and lightweight. The jacket comes equipped with a heavy-duty zipper, a bottom draw cord, and adjustable straps at the sleeves. The pants feature cargo pockets that close and snap to keep your belongings dry. All the draw cords have secure, easy-to-adjust barrel locks. Bonus–this suit comes       with a storage pouch so you can keep it                                                                                around for a rainy day.
Dickies Men's Hunter Green 1574 GH Twill Short Sleeve Shirt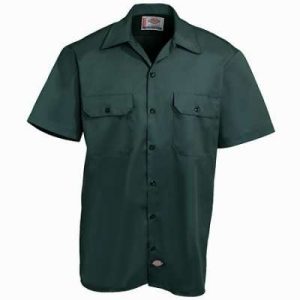 This classic green work shirt will save you from any pinches on St. Patrick's Day. Its cotton/polyester blend will save you time and trouble as well with their wrinkle-resistant, quick-drying properties. Show up to work looking like you mean it sporting this collared, button up design. When you get there you'll be ready to get any job done while you put this shirt's moisture-wicking material and Scotchgard stain release to the test. The relaxed fit, generous shoulder room and extra long tail will let you move with ease.
Kromer Green With White Polka Dot Welding Cap A32 G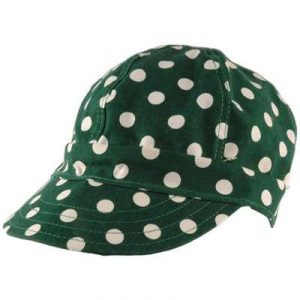 This polka dot cap makes it easy to be green. It's comfortable, durable and washable. Kromer designed this hat so that the top balloons, creating air circulation above your head to keep you cool when things heat up. The interior absorbent cotton sweatband will help you stay dry too. Made in the U.S. by union craftsmen, this cap has a rugged construction that will last on the job day in and day out.
Red Kap Men's PT20 SG Industrial Spruce Green Work Pants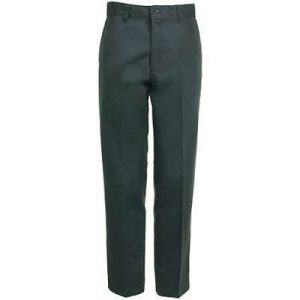 Get ready to sham-rock your workplace by sporting these spruce green work pants. They're made of a soft-hand polyester/combed cotton blend that's long-lasting and comfortable. The pre-cure durable press provides soil release and a moisture-wicking, wrinkle-resistant finish. To make these pants ideal for uniform workwear, Red Kap packed them with utility features–like a Standardized PCL Placement for a consistent place for interior labeling. Two slack-style front pockets and two set-in hip pockets provide plenty of storage. The increased leg bottom openings fit well over work boots.
Find your apparel for St. Patrick's Day and every day at WorkingPerson.com.