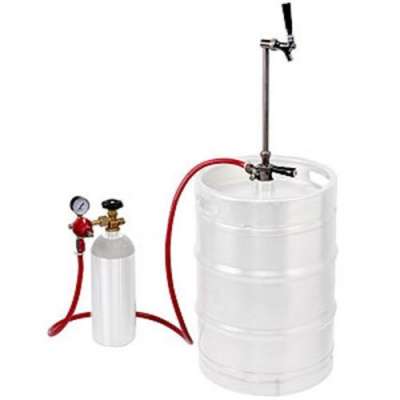 With hand sanitizer disappearing from store shelves in the midst of the COVID-19 crisis, local distilleries are stepping up to produce this much-needed product. Burl & Sprig, located in Muskegon, Michigan, is helping out during the national hand sanitizer shortage. Instead of making rum, this local distillery is currently producing hand sanitizers, dispensing systems, and keg pumps that all meet specific guidelines.

You can check out Burl & Sprig products at Working Person's Store and purchase your very hand sanitizer and pump system to have on hand during this time of need. The sanitizer comes in a convenient 20-liter UniKeg® that's disposable/recyclable. The FDA-approved formula includes ethanol, glycerol, and hydrogen peroxide, and the weight of the product is an impressive 37 lbs. You can acquire the brand's Party Pump and CO2 dispensing system through Working Person's Store as well. With this setup, dispensing is quick – and there's no manual pumping involved. Essential companies, first responders, hospitals, and more can all benefit from this dependable sanitizer pump system.

End the nightmare of scrambling to hunt down reliable hand sanitizer. Visit Working Person's Store and order from this newly-added and all-important Burl & Sprig product lineup that works hard to kill dangerous viruses and bacteria.