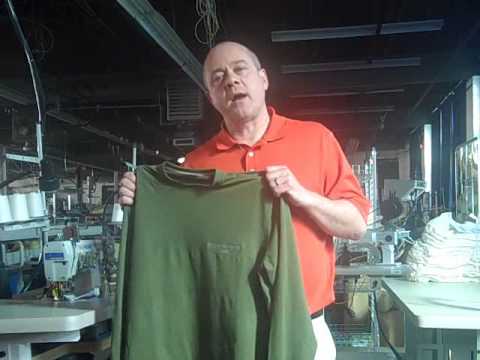 Safety, durability, comfort and cost- these are all things that are important to the working person. Security is not limited solely to the tools and equipment used on the job. What about the clothing you wear? Is it protective enough to keep you safe? DuPont's Protera clothing line has encompassed all these things into their light weight, fire retardant apparel. Manufactured by National Safety Apparel, DuPont Protera fabric holds up better that similar fire retardant apparel to excessive washing and wear and meets all NFPA 70E Category 2 requirements. Safety of the working person is of high importance to National Safety Apparel and Working Person's Store, providing easy access to the best protection from risk of electrical exposure with their DuPont Protera line. But what does protection mean if durability doesn't go hand-in-hand?
DuPont Protera fabric was independently tested for comfort and durability. Results show this fabric's strength, comfort and durability clearly surpasses that of the leading competitor's products. DuPont Protera fabric stays strong longer, even after 100 washes! DuPont is also certain that excessive washing of their fabrics will not reduce the effectiveness of the fire retardant apparel. The strength of this fabric is of great importance to the working person because one single tear in their clothing compromises the integrity of the fire retardant apparel, creating a need for replacement. National Safety Apparel and DuPont believe Protera material will produce an extended life expectancy of their clothing, meaning fewer replacements, ultimately lowering the overall expenses for fire retardant material.
Now you may ask yourself, "What good is a product if it offers safety and strength, but is not comfortable enough to work in all day?" Not only does this material continue looking good wash after wash, but it stays comfortable and soft as well. Protera material can be washed regularly and doesn't need special laundering to maintain its comfort- yes, you can wash these at home as long as the recommended care instructions are followed. Compared to similar fire retardant apparel, commonly made cotton and nylon blends, you will notice that this light weight fabric naturally produces less discomfort and fatigue throughout your work day.
National Safety Apparel keeps the working person in mind when pricing their products. The competitive prices of clothing made from Protera fire retardant material will fit most budgets for fire retardant material. DuPont Protera fire retardant apparel comes in an array of FR items such as bib, overalls, coveralls, pants, shirts, hoods and coats- all manufactured to meet the needs of working people required to wear NFPA 70E Category 2 compliant clothing on the job.
If you are a working person searching for affordable, dependable and comfortable work wear, search no more! DuPont Protera fire retardant apparel by National Safety Apparel meets all the criteria and will keep any working person satisfied throughout the day. And remember, how important is your safety to you? Trust National Safety Apparel and Working Person's Store to provide you with dependable fire retardant apparel.