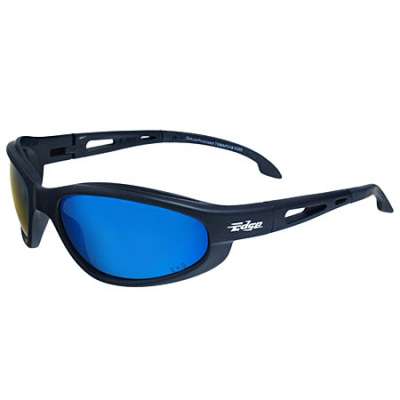 Have you noticed that there are a lot of safety eyewear companies out there that claim to protect your vision? So, how do you know that you are getting the best and safest eye eyewear to fit your needs? You can be certain you made the right choice when you wear Edge safety glasses. These safety glasses meet ANSI standards by being tested by a third party, independent laboratories that follow and are accredited with the ANSI Z87.1 standards for safety eyewear protection.
Edge Safety Glasses go through the following tests to determine their safety quality. High mass impact, ball drop impact, eye coverage, thermal form vs. molded lens and resolving power are tests required in order to pass ANSI Z87.1 standards. Both high mass impact and ball drop impact require dropping objects from 50 inches above to see if lenses and frames hold up. Edge Eyewear passed all tests with flying colors.
When it comes to a high mass impact, it has been found that Edge safety glasses provide you more protection than its competitors. The lenses of these safety glasses held up during high impact testing, providing the wearer with exceptional eye protection while ultimately reducing the risk of injury. Additionally, these safety glasses provide you with the perfect amount of physical protection from hazardous debris, since their lenses and frames are larger, covering more of your eyes and face than competitors. The injected molded lenses used for all Edge Eyewear stands up to thermal form which increases your optical ability by giving you a clear and focused image when looking through the lenses. Plus, injected molded lenses are thicker than thermal form lenses, providing you with additional eye protection from high impact debris.
Edge Eyewear safety glasses have all the advantages of protecting a worker's eyes while allowing them to see clearly and cleanly no matter what the work environment is. When it comes to flying debris and possible high impact contact, you want frames you need them to have durability and strength built in while still allowing you to see clearly. That is exactly what you will get when you wear Edge Safety Glasses. Get your Edge Safety Glasses today at WorkingPerson.com or check out our various other brands of safety glasses approved and brought to you by Working Person's Store.