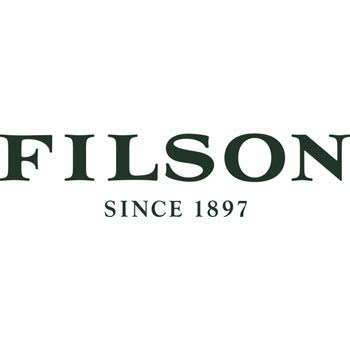 You could say that C.C. Filson happened to be in the right place at the right time. But his reliability, strong work ethic, and honest values are also what helped him become a successful businessman.
He took the time to listen to his customers. These are attributes that made him successful. Filson traveled a lot, and he ended up in Seattle, Washington, right when the Great Klondike Gold Rush was in progress. This meant that thousands of fortune hunters were stampeding into Seattle and headed north.
What these fellas needed was a bunch of warm, protective, and durable clothing to get them through their travels. It takes a great deal of effort to build a company, and C.C. Filson put in the time to make sure his customers had the absolute best products.
The Filson company has been around for over 100 years, so C.C. Filson's reputation for honesty, paired with his experience operating a small loggers' outfitting store, proved to be just what this area of the country needed. Filson loved the outdoors, so it was a perfect fit.
C.C. Filson's Pioneer Alaska Clothing and Blanket Manufacturers opened in 1897, and it specialized in goods to outfit the stampeders. Products like Mackinaw wool clothing, blankets, knit goods, shoes, boots, moccasins, and sleeping bags were all designed for the frigid North. Using durable materials that could handle the rugged conditions, stampeders depended on Filson. It wasn't a matter of choice for these guys, but one of survival.
Even when the Gold Rush ended around 1899, Filson continued to listen to his customers. He worked hard to meet their needs. Outdoorsmen kept coming to him, as he created tough, comfortable outdoor clothing for hunters, anglers, engineers, explorers, mariners, and miners, too.
If a customer needed an item that was not in stock, Filson would custom-make it. Every piece of merchandise was guaranteed, as Filson made the goods from the best materials he could get.
By the 1960s, Filson was known as a premier outfitter for outdoorsmen. Retailers stocked items from the company, and garments were also being ordered by mail at this point – as far away as Greenland. Today, Filson has a worldwide reputation for honesty, quality, and durability. These aspects never go out of style, and that's what has kept them in business all of these years.
Why change something if it works? Filson knew that seeking out his customers' needs would help his company flourish. By staying in close contact with customers, Filson was able to improve goods. Designs have been refined over the years, and new product lines, like timber industry workwear, have been added. Filson luggage and women's clothing are available, and even a partnership with Levi Strauss & Co. has produced collections of jackets, shirts, caps, and bags.
From 1897 up through today, Filson's philosophy has never changed: Make sure it's the absolute best.