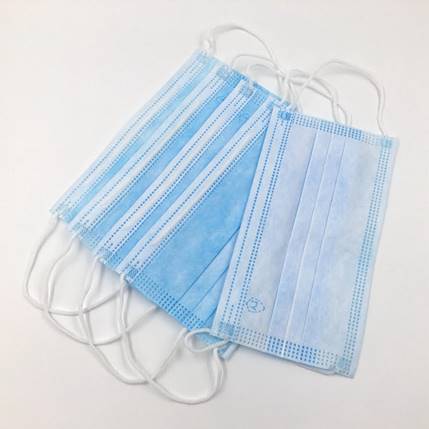 You've seen face mask updates plastered all over news headlines, and now it's time to stock up by shopping at Working Person's Store. With our 3D solid cutting non-surgical face masks, you'll have reliable protection against droplets and dust. We offer individual face masks, and you can also purchase them by the case.

These three-layer protective face masks have an outer, middle, and inner layer with a three-dimensional structure. The outer layer prevents liquid splashing, while the middle layer serves as a barrier to help prevent virus transmission. The inner layer absorbs moisture and is soft against your skin. The light blue face covering features seamless crimping and an adjustable nose bridge for a comfortable and breathable fit. The anti-dust and anti-droplet design is created with fine material to give you dependable coverage that you'll want to wear. With a lightweight construction, workers across the globe can benefit from this non-surgical design.

Check out our available face masks – either by the bundle of 50 or a single option if you're just wanting to have an extra one on hand. Working Person's Store is here to supply you with carefully-designed products that are built to guard you and meet workplace requirements.