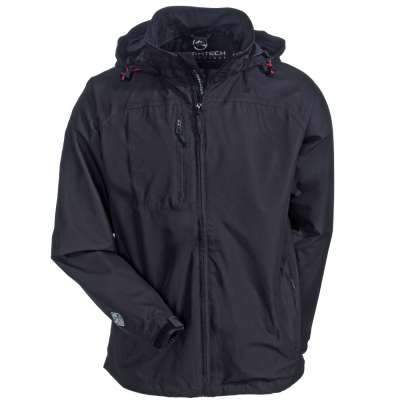 In the 1970s, Blake Annable would load samples of imported sportswear and accessories into his hockey bag and "hit the road" to sell to mom-and-pop sports stores. Decades later, Annable's venture–now known as Stormtech–has grown into one of the largest privately owned and operated international promotional product companies. As Stormtech celebrates its 40th anniversary this year, we're taking a moment to look back on its journey to success.
Early Years
Based in British Columbia, Annable and his company, then called Promark, sold promotional goods for sports stores and the beer industry. The company saw a fair amount of success building its client base. During mid-80s, as the Stormtech magazine tells us, promo products were mostly t-shirts and hats with logos on them–not exactly groundbreaking merchandise. Annable had a bigger vision for what promo products could be and wanted to offer businesses more "sophistication and technicality in our product offerings." This idea gave birth to the first Promark jacket branded "Storm-tech" as the style name. It was a fleece-lined jacket that could be zipped into a waterproof shell.
On The Rise
During the years that followed, Stormtech became a brand separate from Promark, and grew to expand its distribution in the U.S. as well as Europe. Annable and team continued to create waterproof, breathable fabrics and started the H2XTREME trademark which signified a certain level of performance sophistication that customers began to expect from Stormtech. A licensing deal with Hanes Brand Inc. allowed the company to produce and distribute the Champion brand in Canada, which helped them to grow into the knit category and build more retail relationships.
Where They Are Now
Today, Stormtech offers over 600 styles of outerwear and accessories and is distributed in 50 countries. Stormtech specializes in waterproof, moisture-wicking, breathable fabrics that they test in extreme environments–like polar expeditions–by athletes, adventurists and corporate end-users. They put a strong focus on design excellence and high quality products. Their drive, story and quality help set them apart from others in their industry.
At Working Person's Store, we're proud to offer a wide selection of Stormtech apparel.
Stormtech Men's CFZ3 BLK/GNT Black/Granite Full-Zip Hooded Sweatshirt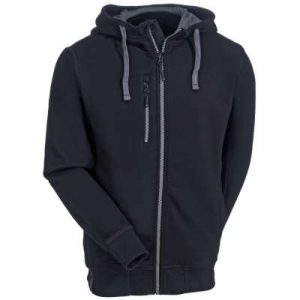 Not just your average hoodie, this piece is made with a cotton/polyester blend to give you comfort and style. The panels down the sides and under the arms create a slim-fitting silhouette. The flatlock seams, ribbed hems and cuffs and tonal coverstitching give an elevated look to the traditional sweatshirt. Features like a full-length front zipper, attached hood and a small zippered chest pocket give you versatility to take on the job or anywhere else.
Stormtech Men's DW1 DNM Dark Denim Impact Twill Work Shirt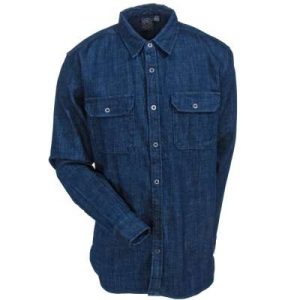 This wear-to-work favorite is durable and comfortable, with built-in technology. The enzyme wash gives you a broken-in feel, and the the stone-washed style creates a rugged, classic look. Complete with a full-front button down and chest pockets with flaps and button closures, this piece works on and off the clock. The set-in sleeves give you full range of motion while the pleated back yoke gives you extra room to move. All of the seams are double-needle stitched for extra reinforcement.
Stormtech Men's GWS3 NVY Navy Blue Waterproof Wind Shirt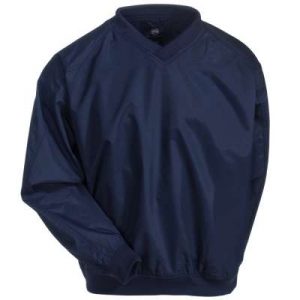 This high-performance wind shirt is designed to keep you dry with full waterproof protection. While  it's lightweight and breathable, the material packs a punch and is waterproof up to 600mm of saturation. The interior liner is made with satiny taffeta material to create a smooth inner shell. The navy blue material is topped with a cross-over, V-shaped rib-knit collar and the cuffs and waistband are finished with durable rib-knit construction. The side-seam pockets give you extra protection. The raglan sleeves are attached at the shoulders so your arms have a full range of motion.
Visit our website to find the high performance Stormtech clothes that are right for you.