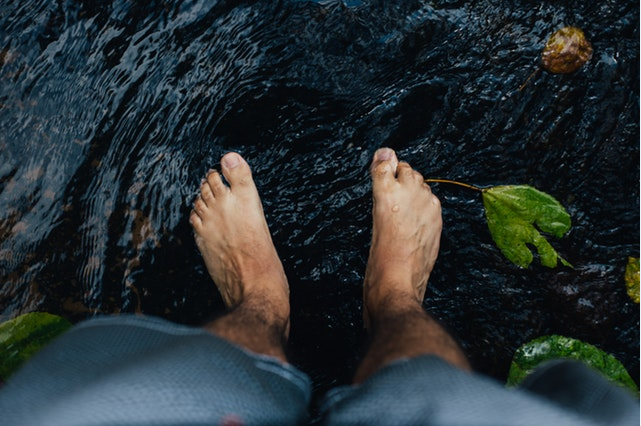 Staying cool during the summer months is difficult when the sun's blazing and you have a job to do. Wearing closed-toe shoes in hot weather can lead to foot odor or even infections like athlete's foot. Foot odor and infections happen when the bacteria from your skin and shoes mix with sweat. According to the Cleveland Clinic, bacteria and fungi thrive on heat, moisture, and darkness — and the inside of your shoes is the best place for that to happen. That's why it's important to find socks and shoes that will allow your feet to breathe and that will wick away moisture.
We're highlighting some of our favorite footwear products that will keep your feet safe and cool this summer.
Timberland PRO Men's TPS31410 001 Three Pack Black Cooltouch Crew Socks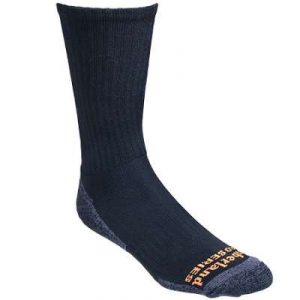 Even though it's hot, your job still calls for protective footwear–that means closed-toed shoes and socks to go with them. Choosing your socks carefully will help your feet stay cool even when covered. Our Timberland PRO Men's TPS31410 001 Three Pack Black Cooltouch Crew Socks are made with polyester and nylon so they dry quickly. Their CoolTouch technology ensures they'll stay dry. Their moisture-wicking properties pull sweat away from your feet so it evaporates and won't linger to cause odor and infection. These socks were designed to help you on a tough job site and feature a reinforced heel and toe.
Wigwam All Terrain Hiker Coolmax Crew Socks F2227 072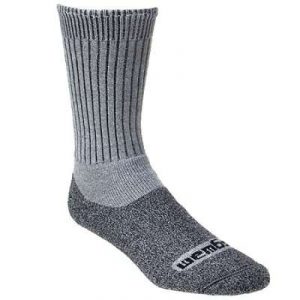 If your summer calls you to the trails, you'll want to make sure you're equipped with the right footwear. These Wigwam F2227 072 Grey Coolmax Hiking Crew Socks are made with Coolmax polyester, a durable fabric designed to keep your skin cool and moisture-free. The Dri-release technology repels water so your feet stay dry. The stretch nylon adds abrasion-resistance and lightweight strength while the Lycra spandex gives you stretchy staying power. The feet are fully cushioned for your comfort so you can stay on your feet longer–whether you're braving the great outdoors or your job site.
Thorlos Walnut Heather USA Made Coolmax Socks LTH 736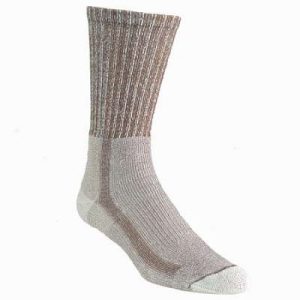 Our Thorlos LTH 736 Walnut Heather Coolmax Socks are woven together–here in the U.S.–with Coolmax fabric, Thorlon acrylic, stretch nylon, spandex, and cotton. This winning combination provides a secure, cool and comfortable fit. The Coolmax fabric works to wick away moisture and perspiration keeping your feet dry, cool and fresh. It also works to prevent blisters and abrasions. Get the support you need from the ground up and harness your cooling power with your own pair today. We carry dozens of varieties of socks designed to cool your feet. View our full selection.
Thorogood Men's 814-4364 American Heritage Work Boots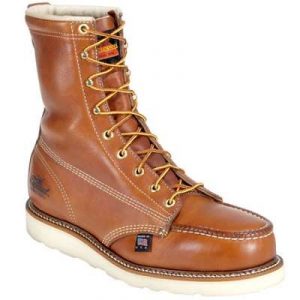 These Thorogood USA-made 814-4364 Men's American Heritage Work Boots are made for performance and offer a great fit and superior comfort during the long, hot months of summer. Their lower layer absorbs moisture, creating a breathable environment that keeps you dry and comfortable. The cotton vamp lining is soft and lightweight. They're also built to protect you with shock-absorption footbeds and Vibram rubber soles. You'll stay supported and comfortable too with the comfort cushion technology fiberglass shank for arch support.
Carolina Men's Brown CA1815 USA-Made Composite Toe Work Boots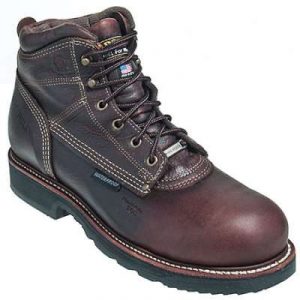 These Carolina Men's CA1815 Composite Toe Waterproof EH USA Made Slip-Resistant Boots will keep you safe and cool this summer and any time of year. The built-in moisture management system and mesh lining allow air to flow freely leaving your feet cool and refreshed. Carolina's exclusive SCUBALINER lining system blocks water out, so your feet stay dry.  
Its Briar pitstop leather is durable and full-grain with a high oil content to repel water. The removable polyurethane footbeds provide unbeatable cushioning and arch support. The composite safety toe caps give you excellent protection from falling and rolling objects. Ideal for lineman or electrical workers, these hard-working, slip-resistant boots also keep you safe around open circuits. Non-metallic shanks add strength and stability.
Keep yourself cool from the ground up by finding footwear that lets your feet breathe. For our full selection of boots, shoes, and socks, visit WorkingPerson.com.