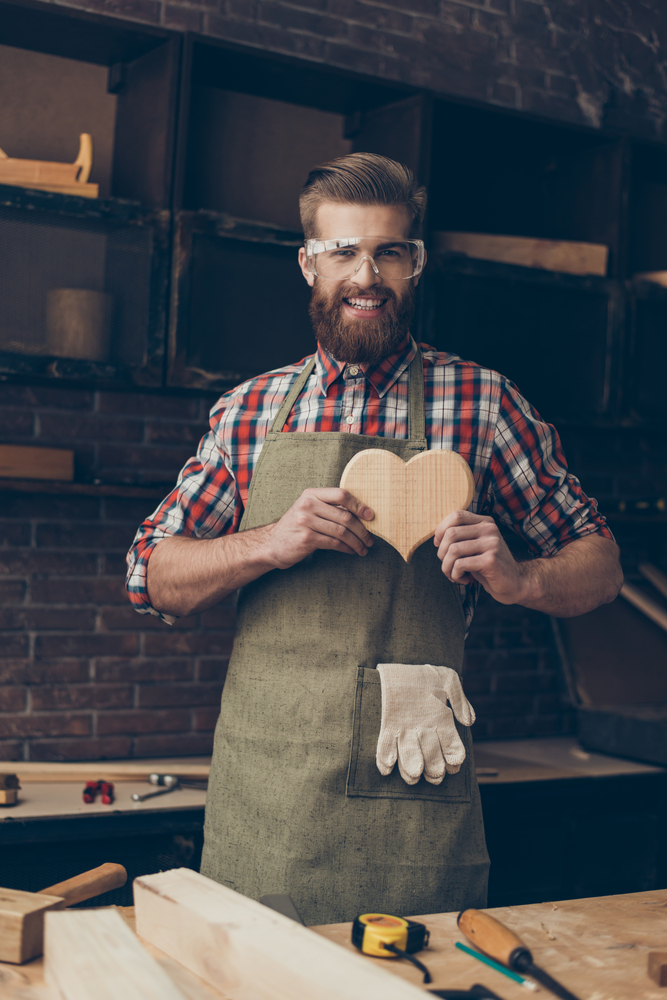 Do you spend hours searching for the perfect Valentine for your special guy, just to end up feeling like you somehow missed the mark? You know, like when you find the card in the recycling bin and the new shirt in the back of the closet?
Well, your worries are over, because we've got some great ideas for you! You'll find these gifts more practical than poetic – useful products your special someone will reach for again and again – thanking you every time he does.
These gifts are guy-approved, and we've got them all here at Working Person Store. So read on and then show you care with one of these great choices.
QALO Rings for Active Lifestyles
For the man who loves you but hates wearing a ring, QALO created an attractive and practical replacement for metal rings, perfect for athletes and outdoor enthusiasts who find metal rings uncomfortable and unsafe for an active lifestyle.
Crafted of high quality, durable silicone, our QALO men's rings even include a compass, perfect for the hiker and also for the guy who just gets turned around while driving.
QALO stands for Quality, Athletics, Love, and Outdoors – a perfect choice for Valentine's Day. And while you're at it, order one for yourself, too. It's a great way to say I love you, and I care. Check out our full selection of Qalo rings here!
Quality Cases for Security and Safety
For the guy who needs to carry critical items with him safely and securely, you can't go wrong with a case from Pelican. Pelican makes the best watertight and airtight cases for people who demand absolute durability for everything from rifles to laptops to records to small electronics.
You'll find a Pelican case for every need with specialized features like foam linings that you can cut to create a custom fit for your own items. You can also choose cases from Carhartt, 5.11, and Tru-Spec.
Select a special case just for him. He'll appreciate the gift and that you took the time to choose something to make his life a little easier and a lot more secure. You can view our full selection here.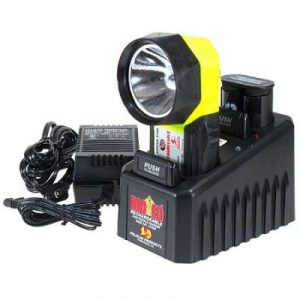 Flashlights to Light Up His Life
If your guy is like most of us, either the flashlight is never handy where he needs it or the one he can find doesn't work for the task at hand. Today's flashlights, lamps, and lanterns range from small models that you can slip in a pocket to convenient clip-on models you can carry anywhere to headlamps that provide light while leaving both hands free for your work. Here at Working Person Store, we have choices for every use and budget.
Put a little light in his life with a flashlight, lamp, or lantern. He'll thank you for it the next time he doesn't have to dig through a closet in the dark.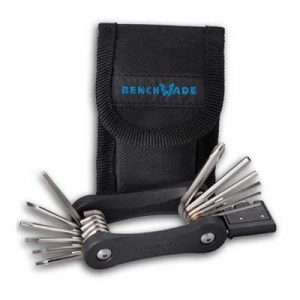 Benchmade Knives for Every Purpose
Whether he carries a knife every day or carries it for hunting, fishing, camping or hiking, you can't go wrong when you give your special someone a quality knife from Benchmade. Benchmade leads the way for innovation and is known the world over for designing and producing quality knives for every purpose. It's easy to find the perfect knife for your perfect guy. Take a look at our huge selection and pick one designed for his particular purpose or one that is ideal for all kinds of uses. You can't go wrong with a Benchmade.
Carhartt Wallets for Durable Stylish Organization
Maybe your guy wears Carhartt because he won't settle for less than the best when it comes to tough, durable workwear. And maybe he wears Carhartt because it reflects his contemporary street-smart style.
Either way, when you give him a Carhartt wallet for Valentine's Day, you're giving him the same tough, durability that Carhartt has produced for generations. Whether he prefers leather or canvas, a tri-fold or bi-fold, we have wallets in styles just as unique as he is. And with tons of storage options, you're sure to find one that works great just for him.
So stop fighting the crowds in the shirt department at the mall and grab your guy a gift he will appreciate. You'll find them all at Working Person's Store.