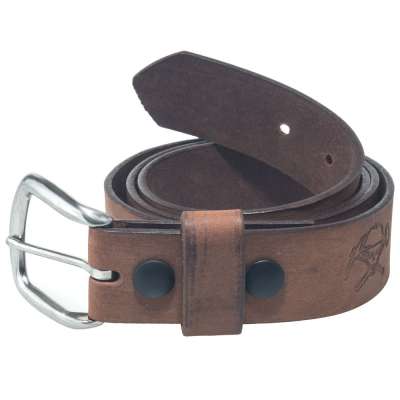 When you're climbing, bending or even squatting, you need a reliable belt to give you the comfort of knowing your pants will stay in place. When you're on the job, your belt should fit just right so it's not a distraction. That's why at Working Person's Store we're pleased to announce that we're giving you a little more wiggle room with our recently launched extended belt sizes.
We are now proud to carry belt sizes 46-54 in the following Working Person's Store brand styles:
                                                                6606 BLK Basketweave USA Made Belt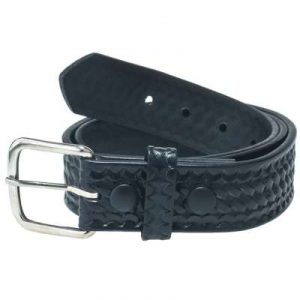 Made with 8-9 oz. full grain leather, our 6606 BLK Black Basketweave Leather Duty Belt is designed to withstand the test of time. We crafted this gear in the U.S. with the classic basketweave pattern to help bring a stylish touch to your workwear or any other outfit. Choose from silver or gold buckles to get the look that's right for you.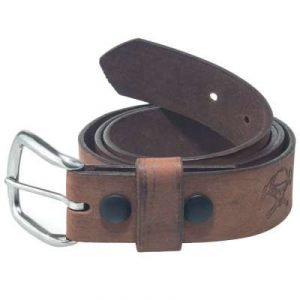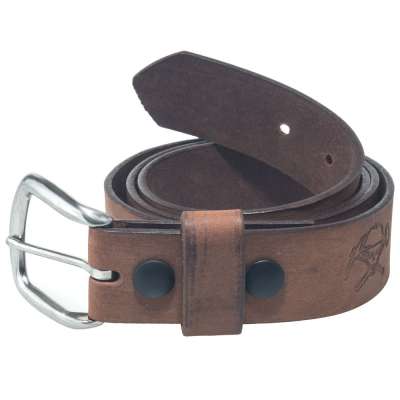 Tan 18223 DS Chieftain Leather Belt
We made our Tan 18223 DS Chiefton Leather Belt from Chiefton leather (similar to Crazy Horse leather) to stand up against day after day of rough wear. The light brown color, satin nickel buckle and subtle Working Person's Store skull and crossbones logo give will give an extra edge to your workwear.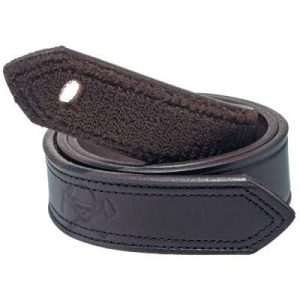 Brown 1 1/2 Inch 6530-1 BRN Velcro Closure Leather Belt
Our 6530-1 BRN Brown 1 1/2 Inch Velcro Closure Leather Belt is buckle free, letting you go through the workday without a scratch. The unique Velcro closure gives you a fully customizable fit. We used full grain leather to craft this belt, giving you extra durability with a comfortable feel. The leather is also naturally repellant to wind and water, giving you extra coverage on those days when you're caught in the elements.
                                                                 Men's Brown Leather Work Belt 18272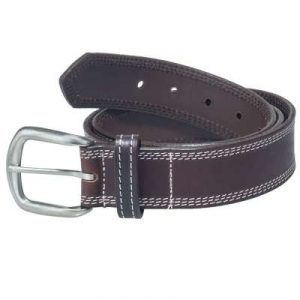 Our Oil Tanned Brown Work Belt is made of full-grain pull-up leather that's dependable and a lower layer of material that gives it extra longevity. The oil-tanning treatment creates a smooth finished product. The triple row of contrasting stitching along the edge gives it a styled look. Elevate your working wardrobe and find your size in our selection from 34 to 54.
Brown 1.5 Inch Leather Belt 18222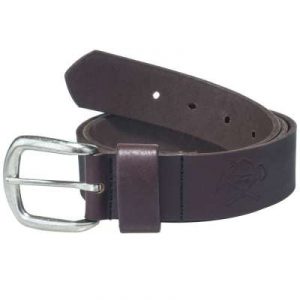 Our 18222 Men's Brown 1.5 Inch Leather Belt has a straight edge cut and a satin nickel finish on the buckle, giving you a classic look. This belt is proudly made the U.S. and is available in sizes 34-54. It also comes in black so you can stock up on quality pieces that will last in your wardrobe for years to come.