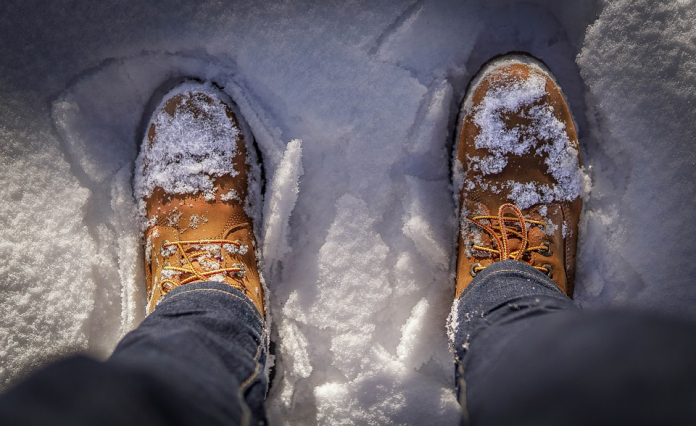 Hallelujah the warm weather is here! While you get ready to break out the grill and some flip flops, don't forget to take care of your faithful winter gear. Your boots were there for you during those long, cold dark days and it's time to repay them for their service. When cleaned and stored properly, your winter boots can last longer and provide quality wear next winter and beyond.
Your winter boots are an investment. You likely spent a fair amount on the pair that best meets your needs on the job. To make sure that you get the most of your hard earned cash, you need to take time and maintain your shoes through proper care. Cleaning and conditioning your boots will help them keep their shape and last longer. Stains—like those caused by salt and snow—can damage boots if left on for too long. Also, if you throw your boots in the closet without proper support, there's a chance they'll slump over causing the uppers to bend and potentially become damaged.
CLEAN AND CONDITION
A boot scraper is your friend when you want to clean the soles and sides of your boots and get rid of any major pieces of dirt and grime that's accumulated over the past months. After you've finished using the scraper, it's time to apply cleaner to your shoes to take away any other stains. Using a quality cleaning product that is right for the material of your boots is important to help maintain longevity.
Use a rag to apply the solution of your choice and then use another damp rag to rinse. To keep your leather boots looking and feeling supple, flexible and healthy, be sure to apply a conditioner—using the same method as you did with the cleaner—to prevent your boots from becoming dry and cracking.
PREVENT
Your future self will thank you for taking this step. Applying a water and stain repellant will prevent the elements from damaging your boots. Taking the time and attention to add a repellant to your footwear will help them last longer and maintain their integrity.
DRY
It's important to make sure your boots are dried properly before storing them for the season to stop potential growth of mold, mildew or odors. Products like convection drying racks or other boots dryers can assist you in this process. Otherwise, you can simply set them in a warm location, away from direct heat, until they're ready to store.
STORE
For proper storage, using boot forms—or boots shapers—will give your boots the support they need to stand upright, instead of slouched over. When in the right position, your boots won't bend or become damaged during their months in hibernation.
To help you keep your boots at the top of their game, the Working Person's Store offers a variety of cleaning products.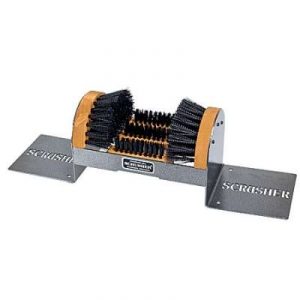 The strong bottom bristles of the Big Boot Cleaner Scrusher SC5U are made with durable nylon that gets even the worst grime off your soles, while the side bristles are made to be a little softer to protect leather. This powerful device is made for even the largest work boots. The strong steel frame
was hand-welded, and is guaranteed with a full five-year warranty.
The Carhartt Shoe Care:i Leather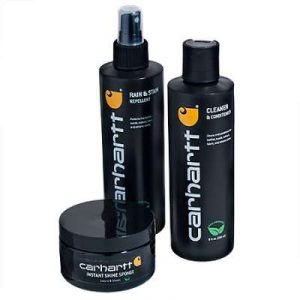 Cleaner/Conditioner/Repellent Instant Shine Kit CASC1001 is a complete boot care kit that will help you get your boots storage ready. It contains a bottle of cleaner/conditioner, a bottle of Rain and Stain Repellent and an Instant Shine sponge. The combo cleaner/conditioner is made with an eco-friendly formula that contains nontoxic, biodegradable coconut and jojoba oils. Apply the repellant to give your shoes a layer of protection against water, dirt and stains. Use the instant shine sponge to give your boots a polished look and feel.
Since 1968, the PEET 95116 Ther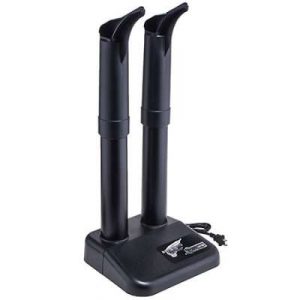 mal Convection Boot Dryer Racks have been helping workers everywhere step up their footwear maintenance game. The dryer rack moves warmed air through vents, using the patented AirChambers, directly to the wet inner lining of your boots. The energy-efficient fan uses less electricity than a 40-watt bulb and safely dries most any kind of material including canvas, leather, plastic and rubber.
The dryer removes sweat and dampness to stop the growth of mold, mildew and odors. The warmed air produced by the PEET Thermal Convection Boot Dryer Rack is gentle enough to safely handle even the most delicate linings.
Visit our full selection of boot maintenance products and get cleaning!