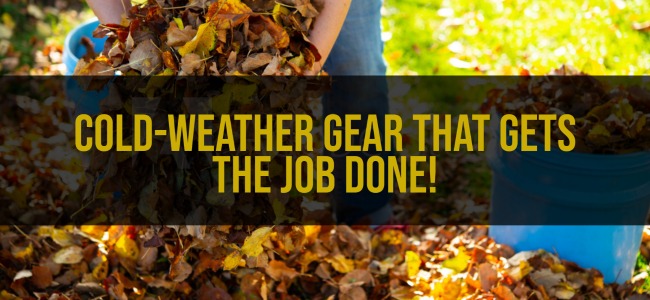 Working outside in the cold can be a real bummer if you don't wear the proper attire and footwear. We're here to help you stay warm so you can keep on working – no matter what the weather might be like.

Let's break down the basics of layering and waterproof options so you know how to bundle up!

Baselayers/Long Sleeve Shirts
Include another layer to your work clothes without adding too much weight or bulk. This Ariat base layer shirt is a prime example of what to wear underneath your workwear – nobody but you will know the difference!

This comfortable performance gear from Working Person's Store happens to be flame-resistant, too. Including a thin yet super cozy long-sleeve undershirt like these base layers is a great option for construction and utility workers, as well as carpenters and other occupations when you need to maneuver easily in cold weather.

Sweatshirts
Sure, you're probably as obsessed with hoodies as we are, but we also love our crewnecks. Warehouse truck loaders and mechanics can benefit from this classic and effective design.

Check out this Carhartt crewneck, for example. Its flexible rib-knit cuffs and waist help it stay in place while you lift boxes, remove tires, and take out the trash (because you're happy to help however you can).

Crewnecks increase your core warmth, and you can push up the sleeves for a versatile style. Our sweatshirts – hoodies and pullovers included – also provide much-needed warmth for office workers who still need to go outdoors for fieldwork, too.

Jackets
Attention construction workers, ranchers, and electricians: we know you want and need dependable jackets to keep you dry, comfortable, and warm. You venture into the outdoors like champions, so get the weather-ready outerwear that's built for your line of work.

We have a great selection of tactical jackets with special features like wind-resistant hoods, durable waterproofing, flannel lining, and more to help you handle the cold weather with confidence.

Waterproof Footwear
Some jobs involve water, and it's no fun sloshing around with wet work socks and uncomfortable feet. Make sure you have waterproof footwear!

If you're a dock worker or HVAC repair person, you put on your brave face to take on the elements and wet working conditions. Opt for knee-high rubber boots, waterproof leather footwear designs, and overshoes to put over your current work boots.

There is plenty of weather-ready and waterproof workwear and footwear options at Working Person's Store, so choose products that will set yourself up for successful outdoor work!