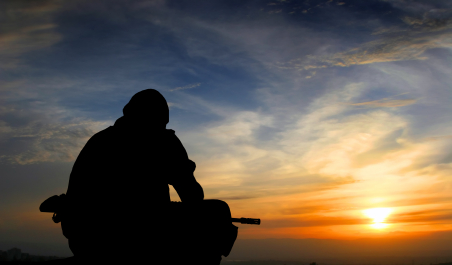 Reebok is again causing excitement among its customers by introducing innovative Dauntless Series, which provides great support and comfort to feet with its (TPU) Armor Up Bruise Plate Technology. With this innovative technology, now the wearer will be able to get superior stability for support in rough environments. Now with every step, you will get an experience of extra rebound and bruise protection on any surface.
The Dauntless series is introduced for all the hardworking workers, who strive to give best at every jobsite, even in the harshest environments. After all, you dared and that is why Reebok decided to offer you with the most hardy footwear collection ever. The Up Armor plate utilized in this dauntless series is a flexible hard thermoplastic liner located between the outsole and the foot bed. This Up Armor plate provides the wearer with three key benefits:
1.      Superior stability on uneven terrain
2.      Protection to the soft tissue areas of the foot from bruises
3.      A natural rebound, saving energy with every step
Apart from this innovative technology, this new dauntless series by Reebok has also various exceptional features that will motivate you enough to purchase this new collection as soon as possible. One such feature is its dauntless upper, which is a combination of genuine suede or full grain leather for durability and high abrasion ballistic nylon. This feature is also available in black color with seamless construction. This series also features moisture wicking, removable, vented and shock absorbing insert that provides vents in tactical locations in order to aid air and water flow. This also works in harmony with medial side air and drain ports. The medial side air and drain ports are there to ensure that the feet remain dry in any condition whether arid or wet, but these drain ports not available in black boots.
One more amazing feature of this Reebok Dauntless Series is its AEGIS Shield, which is anti-microbial moisture wicking lining. This shield provides protection against odor, staining and deterioration caused by bacteria, fungus and other microbes thus keep your feet healthy and comfortable. For your comfort, a quick access side zipper is also available in these boots, which does not cover up in sand due to its extra an extra flap over it. Its additional features include foam covered strobel board construction. Moreover, it has very flexible 550 paracord speed laces with tensile strength up to 550 lb, which can be utilized in emergencies. In short, Reebok dauntless series contain everything that a hardworking worker needs at any job site.
This amazing dauntless series is a very sophisticated collection of military safety boots by Reebok, which is a well-known name under Warson Brands. Warson Brand offers a portfolio of seven national brands including Reebok and more than 300 styles of men and women safety footwear. Designing and crafting footwear for any occupation on earth is the specialty of Warson Brands.  It's the mission and passion of this footwear brand to prioritize performance over any other factor, thus their goal is simple and one i.e. to provide the best customer service, period. Warson Brands know their business very well and provide the best quality occupational footwear all over the world, with the help of their highly experienced customer service staff.
The better your shoes perform at work, better you perform at work. Keep yourself hassle free by purchasing this incredible collection of Reebok from Working Person's Store; after all, all you need is comfort and safety combined in your occupational footwear. The Dauntless Series will be available on WorkingPerson.com late fall/early winter 2013. Your comfort and safety is our passion, let us provide you with the footwear you deserve!