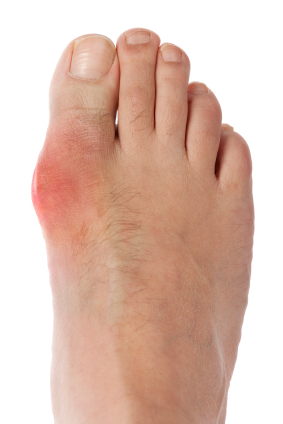 Would you believe that an estimated 10-18 million people (4-7%) of America's adult population has problems with their feet? With these problems, most need special footwear that you can't just buy at your local shoe store. At this rate, it is very likely that some of our Working Person customers are dealing with problems with their feet as well. Although some people know why they are having issues with their feet, some may still have no clue what is going on. Some factors causing your foot pain may include aging, complications from injuries, congenital defects or illness like arthritis or diabetes.
People who have issues with their feet should be referred to a certified Pedorthist who can fit your shoes perfectly to your feet. Proving you with the proper foot support is intended to limit the amount of complications you may be dealing with. A Pedorthist knows how to outfit people who have special needs for their feet and has access to this special footwear that goes above and beyond anything that is offered at a basic shoe store.  Plus, if you are in the need for safety footwear and can't find shoes that accomodate you properly, this is when a Pedorthist can recommend the proper footwear to provide you the protection and comfort you need.
Taking care of your feet is an important health issue which may often go overlooked. A foot problem from diabetes is an extremely important issue that can lead to greater health problems. Diabetes has a debilitating effect on your feet, but some of these problems can be prevented if the proper foot care is followed precisely.
Daily Care – Keep your feet clean and dry. Keep your feet well-maintained and inspect your feet every day to make sure there aren't any injuries or swollen areas. Change your socks every day. Seamless  or diabetic socks that are not tight fitting are the best to wear.
Fit Shoes Properly – Making sure you have the right fitting it very important. It is important that your shoes are not constrictive or too tight. They should be able to be worn comfortably without pressure. Make sure the shoes do not have irritating seams or sharp objects or edges so that you do not injure your feet. An effective fit and selection of safety footwear will help provide you with the comfort you require.
Bunions are yet another foot problem many people are dealing with. A bunion is caused from inflammation and swelling of the side of the large toe. This area is also referred to as the bursa or fluid sac. To avoid irritating this are look for a pair of shoes which provides you with the best fit. Avoid shoes which have a seam along the big toe area. Shoes that are extra wide are ideal. For extreme cases, there are shoes designed specifically to fit bunions comfortably, these are suggested if pain and irritation occurs from regular shoes.
Lastly, another foot issue people deal with is plantar fasciitis. This is one of the most common issues people have with their feet. This is when a dull pain starts in the heel (heel spur) and progresses into a sharp, continuous pain. Usually it is the worst in the morning during the first few steps you take. The pain occurs from an overloaded tension causing inflamed tendons located on the bottom of your feet. This is a very painful to deal with. Some reasons this may occur is if your feet are extremely flat or if you have a high arch. Running in sand and on hills or a sudden increase in activity may also be a cause. Sudden weight gain and increasing age may also be a contributing factor. Finally, poor shoe support increases this problem.
If you are having major pains with your feet there are different options for relief. Whatever issues you may have, you should seek out professional help and advice to maintain comfort in your daily activities. If you are in need for special footwear, find comfort in knowing there are people out there to help make your foot pain much more bearable, all you have to do is ask for help.