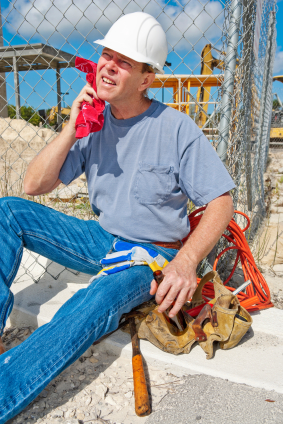 Its finally heating up outside which means the beach, BBQs and cold brews. For many workers, like linemen, road crews and more, the high temps can also mean long, hot days on the clock. Too much exposure to heat can cause heat rash, heat exhaustion or even heat stroke. The good news is that you can prevent these heat-related illnesses. The Occupational Safety and Health Administration (OSHA) suggests that those who work outdoors in the heat take the following steps:
Drink small amounts of water frequently.

Wear light-colored, loose-fitting, breathable clothing.

Take frequent short breaks in the cool shade.

Eat smaller meals before work activity.

Avoid caffeine and alcohol or large amounts of sugar.

Work in the shade.

Find out from your healthcare provider if your medications and heat don't mix.

Know that equipment such as respirators or work suits can increase heat stress.
Arming yourself with cooling products and accessories is another way to keep your body from getting overheated. Improve your comfort, job performance, and even health by investing in the gear from Working Person's Store to keep you cool this summer.  
Occunomix 962 KH Khaki Miracool Cooling Ranger Hat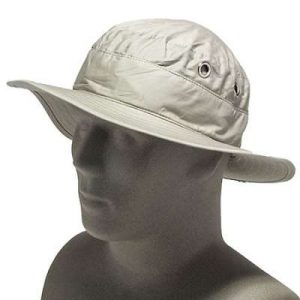 Coming this summer to a work site near you…is your heat-fighting secret weapon. Our Occunomix 962 KH Khaki Miracool Ranger Hat may look like a normal accessory, but its Miracool fabric contains water-absorbing crystals. Simply soak the hat in water, and it will stay cool for up to 48 hours. That means no drenching your head with cups of water all day or suffering from the scorching sun. The basic ranger design with a wide brim will shade your eyes and block the sun from your face and neck as well. Conjure up your summer superpowers and order yours today.
Occunomix Reflex Blue 940 RFB Miracool Cotton Neck Bandana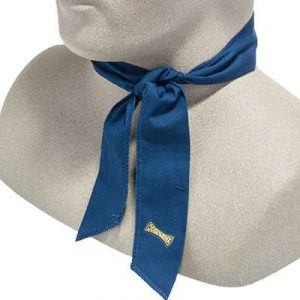 Chilling out has never felt so good. Our Occunomix 940 RFB Reflex Blue Miracool Neck Bandana is a lightweight accessory that will cool off your head and body using its Miracool crystals. Like the Ranger hat, just soak the bandana in water and the crystals will keep the material – and your skin – cool for up to two days. Tie this piece around your neck in the morning and enjoy its cooling properties all day long.
Ergodyne Lime 6687 Chill Its Evaporative Cooling Vest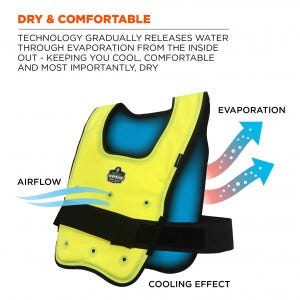 Beat the heat with this Ergodyne 6687 Lime Chill Its Economy Dry Evaporative Cooling Vest! It has a long-lasting cooling process that can last up to three days, (depending on humidity and heat levels in your work environment.) Fill it up with 13.5-15.5 oz of water to activate it in order to help you maintain a normal body temp. The lightweight design is made with industrial grade nylon that will help you stay dry and comfortable, too. 
Occunomix MiraCool Large Hard Hat Cooling Pad 969

While they're a critical part of your safety on the clock, hard hats don't always help you out while you're trying to cool off in the summer heat. That's where the Occunomix MiraCool 969 Large Hard Hat Navy Cooling Pad comes into play. This warm weather sidekick is designed to wear with your hard hat to help you stay cool. Using the hook-and-loop straps, you can easily attach the cooling pad to your hat and allow the Miracool cooling crystals to work their magic. Rest assured that this cooling pad does not interfere with safety standards so you can stay protected while getting comfortable.
Sqwincher Sports Concentrate Drinks 64 Oz Bottles Zero Sugar 6-Pack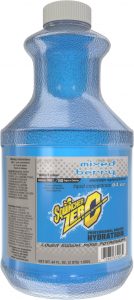 When it's hot, it's important to hydrate. With this 6-pack of Sqwincher Sports Drinks that come in 64-ounce concentrated bottles, you'll have plenty of liquid to replace any fluids lost during perspiration. Physical work, exercise, and even illness can cause you to lose fluids and electrolytes, so be sure to have Sqwincher products on hand. This pack has a 5 gallon yield, and they mix well without stirring. The non-carbonated, liquid sports beverage concentrate has five flavors to choose from, including Mixed Berry (shown on the left), Grape, Lemon Lime, Orange, and Fruit Punch.
Just because it's sweltering outside doesn't mean you have to be. Take the right steps to guard yourself against negative impacts from the sun. Stay cool!
---