If dog is man's best friend then denim is a very close second. The comfort, reliability and all around appeal of a good pair of blue jeans makes them one of the most beloved clothing items of all time. Not all jeans are created equal, though. Check out our guide to our top five best brands of jeans and see which fits your needs.
1. Carhartt
Carhartt jeans are a fan favorite at Working Person's Store. "Outworking them all since 1889" Carha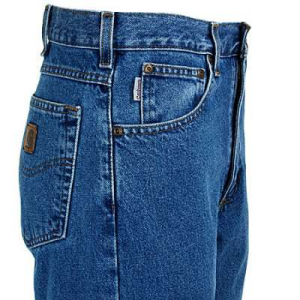 rtt has built a legacy around quality products with style. Carhartt jeans are made with breathable cotton denim that are comfortable no matter what style you choose. The traditional fit has fabric that was tested for wear resistance so you know it will withstand a hard day's work. They also have a leg opening that goes on perfectly over work shoes or boots. The reinforced back pockets won't quit on you before the rest of the jeans. Carhartt brand jeans come in relaxed fit, loose fit or dungaree fit each meeting different needs but with equal comfort, durability and style.
2. Wrangler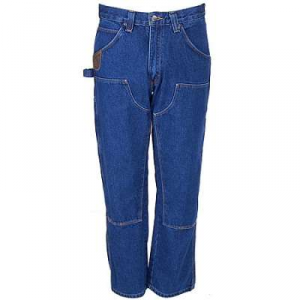 For decades, Wrangler jeans have been the American standard for comfort and durability. Their carpenter jeans provide ultimate utility features like double front, triple stitching and reinforced panels. The Cowboy Cut jeans pair well with any style of boots and feature the Wrangler Pro Rodeo patch at the rear pocket area. The Wrangler Riggs jeans are made from strong cotton denim and crafted with Durashield technology for exceptional resilience.
3. Dickies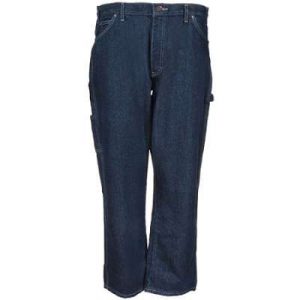 Dickies jeans are built to last and are a perfect choice for workers everywhere. They are packed with plenty of pockets for storage, reinforced at the stress points for durability and made with long-lasting fabric for quality. Their relaxed fit carpenter jeans offer plenty of room in the seat and legs, while triple-stitching on the seams and belt loops and a heavy duty brass zipper ensure durability. Choose from many styles—including flannel-lined and duck.
4. Key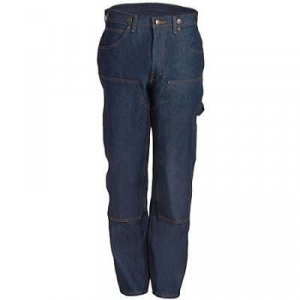 Key is dedicated to crafting tough, rugged, jeans for Working People. Styles like the hammer loop dungarees, comfort fleece-lined jeans and the flame-resistant relaxed fit offer distinct features to support a wider array of occupations. Their denim logger dungarees (pictured to the right) are styled in a classic five-pocket design with a double front, metal stud fasteners (rivets) and triple-needle stitching. The value and quality of Key jeans help set them apart from the rest.
5. Berne
High-quality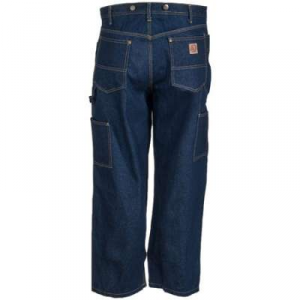 and work-friendly, Berne jeans are made in the heart of Indiana. Their denim selection is designed and styled in a variety of looks and colors all made with Working People in mind. Berne Double Knee Work Jeans are tough against abrasions and resistance, soft with natural cotton fabric and functional with a hammer loop and tape measure loop and utility pockets.
Visit WorkingPerson.com to view these brands and others and find your perfect pair.