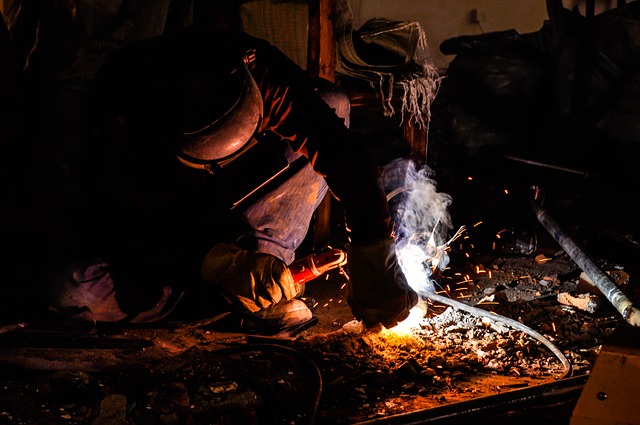 Some tough jobs require more than one type of protection. In occupations where there's potential for rain and fire exposure, workers need to have gear that's equipped to shield them from both. ASTM International develops and publishes standards for a wide range of materials, including flame-resistant (FR) rainwear. The ASTM F1891 standard is the governing ASTM Standard for Flame Resistant Rainwear.
According to ASTM, job tasks that involve potential arc-flash hazards and rainwear should use protective clothing that meets ASTM F1891 requirements. An arc flash is the light and heat produced from an electric arc with enough electrical energy to cause substantial damage, harm, fire, or injury. A typical arc flash incident can produce a severe explosion.
To help those in industries like construction, manufacturing and utilities, stay safe, ASTM outlines the following requirements for flame-resistant rainwear:
ASTM 1891 Requirements
•Fabric must self-extinguish with less than two-second after flame and less than six-inch char length according to ASTM Test Method D6413. Each different color of the same fabric must be tested.
•Arc Thermal Performance testing must be performed according to ASTM Test Method F1959. The results of the Arc Thermal Performance testing must be reported to the end user as an Arc Rating on a garment label. All garments that meet the requirements of ASTM F1891 must be labeled.
•The material must withstand water pressure of 30 psig without leaking. The seams of the rainwear must not show any evidence of leakage when exposed to water at three psig for two minutes.
•Tear resistance must be demonstrated by material of six pounds in the warp direction and six pounds in the fill direction.
•Permanent and electrically non-conductive materials must be attached to the rainwear, and can not degrade its performance.
•Flame-resistant rainwear material must be used and can not melt and drip when tested in accordance with ASTM D6413-08 and can exhibit no more than a two-second after flame time and less than a six-inch char length.
To download the full ASTM 1891 standard, visit the ASTM site.
You can find flame-resistant rainwear that will protect you from on-the-job hazards at Working Person's Store and workingperson.com.