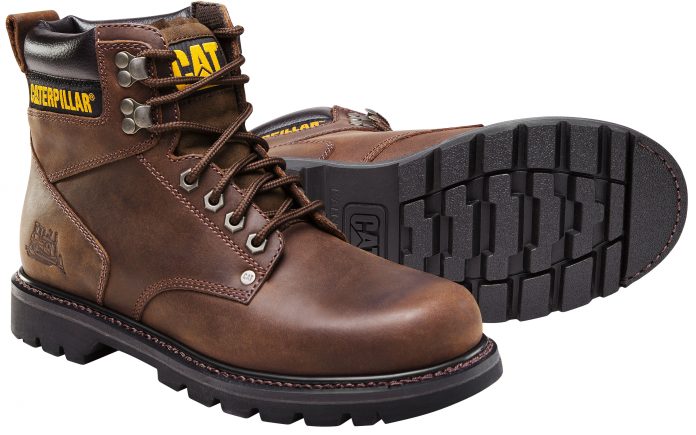 It's finally happened. After years of blissful union, your work boots are ready to retire. Now that you're in the market for new work boots, you will quickly find you have plenty of options. Here is a refresher on what to look for in a quality pair of work boots that will meet your needs for safety and comfort.
Know Your Needs
Hazardous job sites can mean serious foot injuries. That's why the Occupational Safety and Health Administration (OSHA) sets guidelines on gear to keep you protected. Knowing the basics of these rules will help you with your decision. For example, does your workplace require steel toe boots? Do you work around electrical hazards? Beyond OSHA guidelines, you'll also want to think about your own needs on the job. For example, is flexibility is your highest priority or is durability the most important to you?
Construction 101
How your boots are put together determine the way they'll move with and support you. In the Goodyear welt construction, a welt—which is a ribbon of leather or rubber—is stitched to the boot upper, insole, and lining in one piece. Then the outsole is stitched to the bottom of the welt. If you need durability you can trust, these boots are for you. The catch here is that they don't provide as much flexibility as some of your other options.
Take the direct attach construction for example. With this method, the outsole is bonded directly to the sole which gives it extra flexibility and comfort. Boots with this makeup are reliable in most general work areas.
With cement construction the outsole/midsole unit is bonded to the upper with a high-strength adhesive. This process helps cut weight and provides a narrower profile for the boot. Cement construction boots are known for their lighter weight flexibility.
Toe Patrol
None of us want to get our toes crushed and the right type of protection in your boots can help with that. Steel toe boots are the most common type of protection. With—you guessed it—a steel toe cap in the toe area, these boots are designed to safeguard electricians, construction, manufacturers and others who work in environments prone to falling objects.
Composite Toe Caps are approximately 33% lighter than steel toe caps and don't contain any form of metal. Instead, they have a composite material in the toe area. Work boots equipped with composite toe caps are best-suited for people who go through metal detectors on a regular basis like security personnel or airport employees. The non-metallic nature of these boots will let you zip through detectors without setting off any alarms. Also, composite material does not conduct cold or heat like steel so composite can be a better option for any WorkingPerson working on extreme temperatures.
An aluminum or alloy safety toe is also lighter than steel toe caps, but give your toes more space to breathe than steel. On the flipside, aluminum toe cap boots can be a little more expensive than steel-toe boots and can also set off metal detectors.
Tread And True
Tread and outsole materials are important factors to consider for work footwear. If you're working in an environment that's indoors and the floors have the potential to get wet or oily— like a kitchen or machine shop, you'll need a tighter, smaller tread design to help avoid slips and falls. Generally speaking, rubber outsoles are resistant to oil, slips, and acids and will give you traction you need to stay stable. Work footwear with a shallow tread are best for mud, grass and other slick walking surfaces.
Shock It To Me
There are two main types of boots for electrical protection, electrical hazard (EH) and electrical static dissipation (ESD). EH boots are designed to minimize the risk of electrocution by keeping you grounded. ESD boots have a conductive insole that prevents the buildup of static electricity. If your job requires you to handle large numbers of computer parts, or you work in a plant where the machinery creates a large static electricity field like an industrial printer, ESD boots may be for you.
Comfort And Joy
Now that you're equipped with everything you need to make an informed decision, it's time to double down on some quality footwear. The American Orthopaedic Foot & Ankle Society (AOFAS) suggests trying on boots at the end of your work day—or shift—when your feet are the largest due to swelling. If you're trying them on in a store, it's also recommended to walk on a hard surface and not a carpeted showroom floor. Keep in mind that boots shouldn't need a long "break-in" period before they feel comfortable; your new work boots should provide comfort from the get go. If not, try a half size up than what you normally wear.
Working Person's Store has boots to outfit working people across all occupations. You can view our selection of work boots from brands like Timberland PRO, Wolverine Boots, Carolina Shoes and many more.