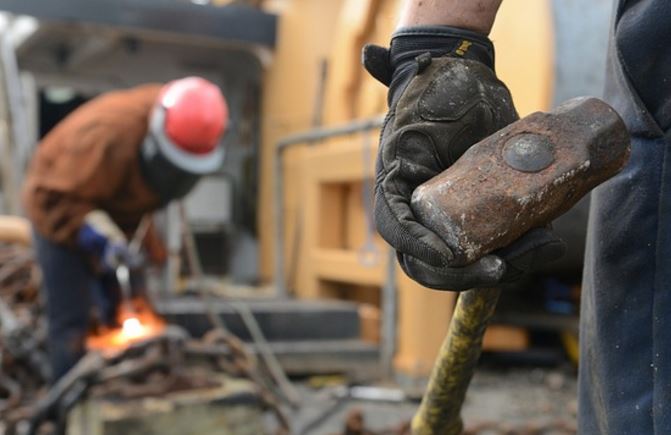 If you work in the construction, automotive, oil or another rugged industry, you know that keeping your hands safe requires quality gloves. The recently updated American National Standards Institute (ANSI)/International Safety Equipment Association (ISEA) 105-2016 standard addresses the classification and testing of gloves to help users find the right hand protection for hazards in the workplace. To help keep you informed, we've highlighted some of the important changes that were made from the previous version.
Updated Cut-Resistance Scale
Cut-resistant gloves are made with various fabrics offering different levels of cut resistance. ANSI/ISEA expanded its cut-resistance scale to include levels A1 to A9 (previously there were only five levels). Adding almost double the number of ratings allows for more details and reduces gaps between the levels. Improved glove performance in the cut-resistant market and improving technologies and yarns called for this added level of granularity. This change also helps to align more closely with international standards.
A Single Test Method
Another significant change to the 105-2016 standard is the establishment of a single-test method—using a TDM 100 machine—to determine cut scores. This change gives end users a more consistent perspective of the cut performance ratings. Previously there were two recognized testing methods with two different machine types.
Addition of Needle-Stick Puncture Test
Recognizing punctures from hypodermic needles as a common potential exposure for workers in the medical, sanitation and recycling industries, ANSI/ISEA included a needle-stick puncture test to the standard as well.
Staying up to date on ANSI standards can help you select gear that will give the best protection for your and your employees.Visit Working Person's Store or workingperson.com to find cut-resistant work gloves that are right for you.