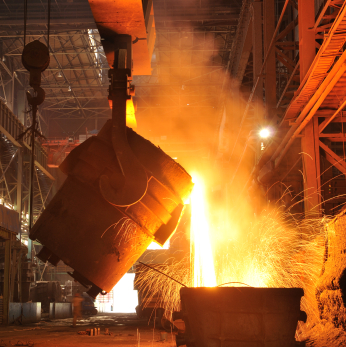 Working in hot conditions is taxing on the body. Heat Stress is defined by the Center for Disease Control as over exposure to intense heat. This can cause heat stroke, heat exhaustion or heat rashes. Making sure the body is well hydrated and cool are the essential steps in preventing heat related injuries. As technology has advanced, so has the safety industry. Now, there are many different cooling products out on the market to help facilitate the needs of workers in these conditions.
As a worker, it is important to know what to do in these settings. Wearing Personal Protective Equipment (PPE) properly will lessen the risk of heat stress. While OSHA, Occupational Safety and Health Administration, states that circulated air machines are the most capable of cooling the body, it can be hard to keep them working. That is why there are other PPE items to aide workers. Keeping cooling products on the worksite will help minimize the possibility of heat stress. Cooling hard hat bands are efficient because they provide temperature control to keep from overheating. OccuNomix Miracool products, such as reusable cooling bandanas and hard hat cooling pads, are ideal for anyone who needs relief from these stiff hats and assist in sweat absorption. The various cooling products on the market allow people to find something to fit their needs easily.
Heat stress may not show pressing signs, but can attack quickly. Making sure that employees and employers know how to search for signs can reduce the risk of heat injury. The Department of Labor enforces work practices to ensure that these environments are safe. For instance, frequently drinking small quantities of cool water can help control the body's temperature.  Hydration packs use a closed cell insulation that functions to keep water chilled for hours and is perfect for workers who need their hands free. Also, being aware of how much the body can acclimate to the heat is another way to stay protected in hot climates. According to OHSA, acclimating workers into heat environments helps eliminate risk because the body can adapt properly. Being current on cooling products and prevention of heat stress will enable employees to protect themselves in these situations.