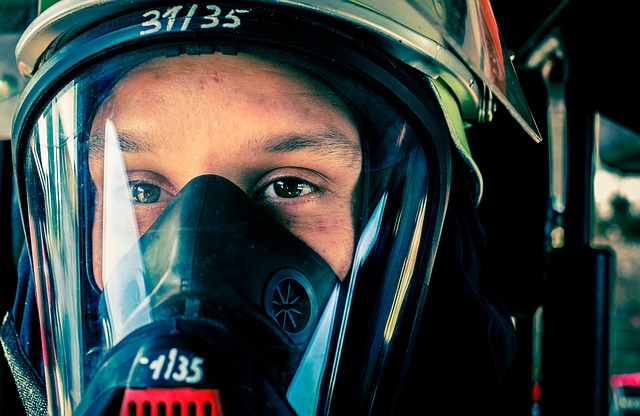 Many tough workers take risks at their jobs every day. But when it comes to respiratory protection, you can't take any chances. You need breathing protection anytime you're in an atmosphere that could injure your health. Depending on the substance in the contaminated atmosphere, you could be at risk of lung damage, bronchitis, pneumonia or even death.
What workers need to know to stay safe
To control occupational diseases that come from breathing air that's contaminated with harmful dust, fogs, fumes, mists, gases, smokes, sprays, or vapors, OSHA tells us that the primary objective should be to prevent atmospheric contamination. When it's not possible to fully contain these contaminants, workers should be protected with the use of respirators. OSHA places the onus on employers to provide respiratory protection programs to keep their employees safe. A key component of these programs is the provision and proper use of air-purifying respirators–respirators with an air-purifying filter, cartridge, or canister that removes specific air contaminants by passing ambient air through the air-purifying element.

A trusted brand in respiratory protection
Sundström Safety AB was founded in 1926 by Ivan Sundström who was a mining engineer who realized the need for protecting the eyes and lungs of miners. Decades later, the Sundström brand continues its legacy of designing and manufacturing world-class respiratory protection.
At Working Person's Store, we're proud to carry a selection of Sundström products for a variety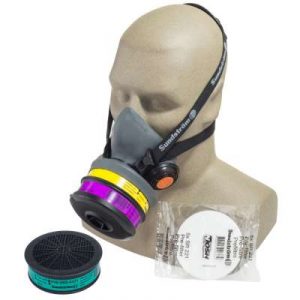 of workplace settings. For example, the Sundström Farm Pack SR 100 H05 6521 Half Mask Respirator was designed primarily for workers in the farming and ranching industries. If you work in these environments you may need protection from breathing in contaminants from pesticides, fertilizing, woodwork, mechanical repair, dust, hay, and more.
FDA and NIOSH approved, this mask gives you a level of protection you can trust. This half-mask respirator eliminates 99.997% of particles you might otherwise breathe in with its P100 filter. Made of flexible silicone, the mask will mold to your face so you can experience a comfortable, safe fit for every use. The design of the respirator cuts inhalation and exhalation resistance so that you can still breath easily on the job.
Sundström products are built to last–in this mask, they included a pre-filter system to collect coarse particles, which prevents clogging and extends the life of the filter. The silicone design makes it easy to keep clean and disinfected. This kit includes a pre-filter holder, ID label, user's manual, and a convenient storage box. To give you even more protection options, you'll also receive an SR 510 particulate filter, an SR 23 OV/SD/CL/HC/HF chemical cartridge, SR 229 AM/MA chemical cartridge and an SR 221 pre-filter.
Protect your health and safety–or the safety of your employees–by investing in the right respiratory protection. View our full selection of respirators at WorkingPerson.com.