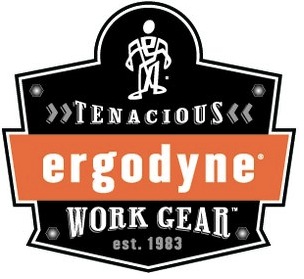 Don't take any chances with your Personal Protective Equipment. When it comes to Flame-Resistant (FR) clothing and accessories, you can never know too much about the quality and performance of the gear that is protecting you.
In their commitment to excellence and safety, Ergodyne announced in December 2012 an ongoing mission of education and clarifying what aspects of flame resistant products you need to be aware of and what characteristics are most important to keep you safe. ARC and flash fires are major threats if incurred in the workplace and you don't want to have to second guess the flame resistance of your (PPE) personal protective equipment while experiencing a critical threat.
There are different FR fabrics with topical treatments that offer minimal protection and will not stand up to heat and flames from ARC and flash fires. Polyesters with topical treatments will fail under extreme conditions and can cause injury by melting, dripping and burning. They are often inaccurately categorized as fire resistant but do not meet the standards of ASTM F1506 or NFPA 2112 which is the classification of ARC and flash fires. On top of that, many topical treatments can wash out after laundering rendering the workwear unsafe under any conditions.
Ergodyne's full line of FR-Compliant Personal Protective Equipment is manufactured with trusted materials and meets rigorous testing standards for FR apparel. Ergodyne fire-resistant materials, like FR3 cotton, Nomex, and modacrylic blends are sewn with FR Nomex or meta-aramid threads that exceed flame-resistance compliances, safety and performance of top coated polyesters every time.
Your job is hard enough without having to worry if your FR Workwear provides the protection you need when you need it most. Ergodyne takes the worry out of it for you within both their N-Ferno and GloWear categories with FR-compliant liners, FR hoods and FR vests that consistently exceed industry standards.
When it comes to on-the-job safety, you can count on Working Person's Store for all of your Fire-Resistant workwear from popular brands like Carhartt, Dragonwear, Lapco, Nasco and more. For complete listings of FR Workwear and FR product data, please visit WorkingPerson.com.