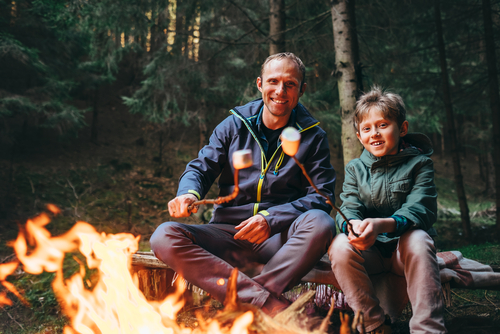 Here at Working Person's Store, we specialize in quality workwear for hardworking folks.
But we're not all about work. We can also get you ready for good old-fashioned summertime fun.
There's no better way to kick off summer than with a camping trip, so let's set our sights on our favorite camping spots and get ready to enjoy the great outdoors. We want to help you plan the perfect trip, and we have tons of camping gear right here at Working Person's Store. Don't forget to pack these must-have items.
Defend Against Dehydration with the Right Water Bottles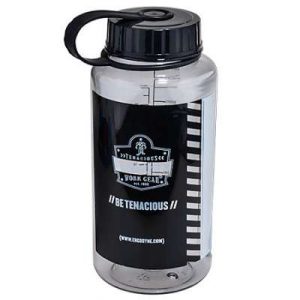 Dehydration doesn't just put a damper on fun, it is a serious health risk and can even cause death. Whether you are sitting around the campsite or spending the day on a trail, make sure you drink plenty of water. Our reusable water bottles help safeguard your health and keep disposables out of the environment. There's a bottle for every need and every budget … like this Ergodyne Chill-Its impact-resistant wide mouth bottle made of BPA-free Tritan copolyester plastic. If you prefer a metal bottle, this lightweight Stanley Stainless Steel bottle is built to be tough yet lightweight. Check out our entire line of water and vacuum bottles and find the bottle right for you.
Grab a Flashlight to Light Your Way
Whether you are rummaging around in the trunk for a tool or tiptoeing to the campground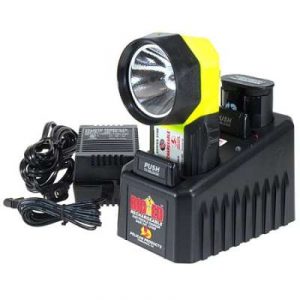 restrooms in the middle of the night, make sure you have plenty of flashlights handy. This Pelican Big Ed 3750 Rechargeable Flashlight will light up the night, and the set includes 4 NiCad batteries plus fast charge, trickle bay, a 110V or a 12V for your vehicle recharge options. Or choose this small but mighty Hybridlight Solar Water-Resistant Camping Lantern. It stands just 7.5 inches tall, weighs in at 12 ounces, and does double-duty as a lantern that puts out 400 lumens and can also recharge your mobile devices. When it's time to recharge, use the USB or the built-in solar panels. This little guy may just be a camper's best friend.
Banish Pesky Insects from Your Gear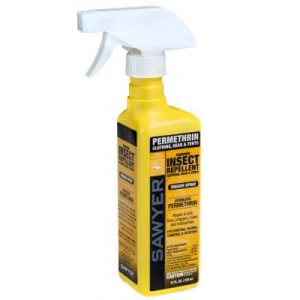 Don't let bothersome, disease-causing insects ruin your camping trip and endanger your health. Spray clothing, gear, and tents with Rothco Sawyer Permethrin Clothing Insect Repellent. It not only repels but kills insects like ticks, mosquitoes, chiggers, mites, and over 50 other kinds of insects.
Pack a Poncho to Stay Dry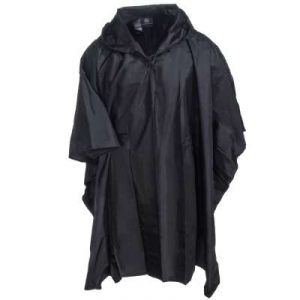 Even a short rain shower can ruin the fun, leaving you wet and chilled. Be ready with this lightweight, breathable Stormtech Aerolite Rain Poncho. The 100% polyester taffeta fabric features tiny pores – too small to let water in and large enough to let sweat vapor out. Water rolls right off, thanks to treatment with Teflon and Stormtech's own DWR repellency. This packable poncho packs light and handy in its own self-fabric pouch, so whether you're facing a surprise downpour or an all-day drizzle, you'll be ready.
Travel with a Wide-Brim Hat for Sun-Protection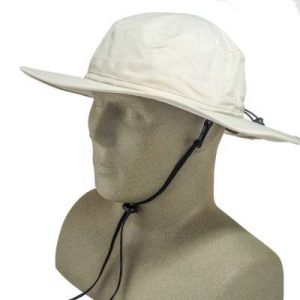 Before you launch the boat or head to the pier, plant this Port Authority Wide-Brim Hat on top of your head. With a wide brim, this unisex hat provides coverage to help protect your head and eyes and has a concealable sun flap to protect the back of your neck. This classic outdoor sun hat is constructed of 75% nylon and 25% nylon ripstop material that will keep its good looks. Additional features include a moisture-wicking sweatband and No Fly Zone insect-repellent technology. Put this hat on your camping trip packing list.
Carry a Useful Knife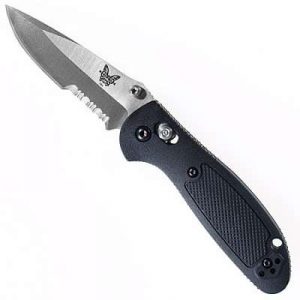 Every campsite needs a good knife or two. You'll reach for them frequently for all kinds of tasks from cutting a fishing line to filleting your day's catch. We carry a selection of knives from America's finest knifemaker, Benchmade Knives. You can't go wrong with the American-Made Mini Griptilian Combo-Edge Folding Knife. This small, lightweight, everyday carry knife is versatile without weighing you down. For bigger jobs like hunting applications, this Benchmade Adamas USA-Made Ambidextrous Work Knife could be the perfect knife for you. No matter what you need, you are sure to find it in our wide selection of Benchmade Knives.
Store and Chill Provisions in Coolers
Food always tastes better outside, so make sure you have plenty to feed all your hungry campers, plus coolers to store food and keep it cold and secure. We have the cooler to fit your needs … from this lightweight, economical Port Authority 6-can cooler you can sling on your shoulder … to this Port Authority Rolling Cooler that makes setting up and breaking camp a breeze … to this Pelican Heavy-Duty 50-Quart Beverage Cooler with 2-inch insulation, and everything in between. Don't underestimate how much those campers will eat, and don't sell yourself short when planning for cold and secure storage. Check out our entire selection of versatile coolers to find the perfect coolers for your camp.
Slide Your Feet into Some Happy Hiking Socks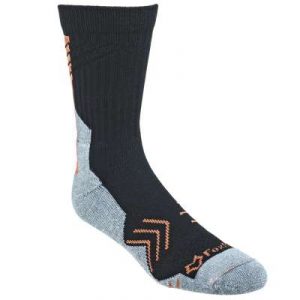 A long summer walk is one of the best things about a camping trip, isn't it? Whether your idea of a good walk is a long, leisurely stroll around the campground or marathon hike to parts unknown, you're going to need some good hiking socks. These Farm to Feet Women's USA-Made Light Hiker Socks are a lightweight and comfortable combination of natural merino wool, plus nylon and a touch of spandex, ideal for a summer hike. These Wigman Men's USA-Made Trailbeat Pro Socks are an ideal choice for hiking, too. With our fabulous collection of hiking socks, there's no doubt you will find men's socks, women's socks, and unisex socks that are perfect for you.
Hit the Road with the Right Hiking Boots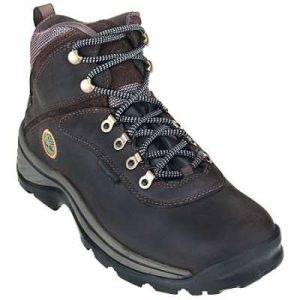 You can't have fun on a hike when your feet hurt and wearing the wrong footwear on rural terrain can be both annoying and dangerous. Ensure a fun, safe, and comfortable hike with boots made for the job. Whether your hike is a quick jaunt to the camp store, a walk down country roads, or a rocky mountain scramble, we have hiking boots in many styles for any budget, and you're sure to find one just right for your hike. One of our favorite picks is these Danner Men's Khaki Explorer 650 Hiking Boots. They're waterproof, tough as nails, and provide good support, as well as good air circulation. We think you'll like them, too.
Simplify with a QALO Ring
Now you've planned the perfect trip, packed up the wagon, and are ready to go. Before you walk out the door, be sure to take off your metal ring and slip on a soft, flexible QALO ring. Made to replace metal rings that can get lost or damaged when enjoying outdoor activities, QALO rings are constructed of soft, strong, flexible silicone. We have QALO rings in designs for men and women, and one of our favorites is this  Men's Black Outdoors Silicone QALO Ring with Compass. Its understated, sleek design is enhanced with a simple compass icon. Whether your everyday ring is a wedding band or your favorite ornamental design, leave it safely at home and wear the safer alternative, your QALO ring.
Gear up for summer with camping gear from Working Person's Store and have an unforgettable trip!