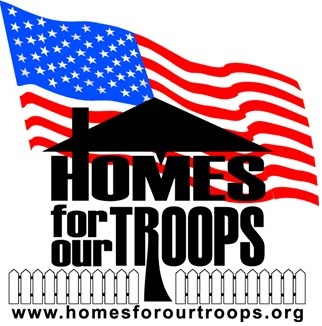 This year KEEN Utility is working in corporation with "Home for Our Troops" to help support our troops. KEEN Utility retailers will donate $5 on every purchase of KEEN boots to Homes for Our Troops, in order to raise funds for the ongoing support project for our troops. This donation program will continue to support our very dear and respected service men and women across the U.S in this fall season. Many other KEEN Utility retail partners are also making an option of high level of funding by donating $10 for each purchase of boot.
"Homes for our Troops" is a non-profit organization based in Taunton, Mass. founded in 2004, which is dedicated to supporting seriously injured troop men and women through building specially personalized homes. This organization is working hard to build homes for all the severely injured troop men and women during the military operations since September 11, 2001. This organization build specially designed homes, according to the needs of the homeowners. Many corporate sponsors and artisans give donations to Home for our troops in the form of time and materials. "Homes for Our Troops" has earned a Four Star Rating from "Charity Navigator". President and Director of Homes for our Troops, SMA (USA, Ret) Ken Preston said, "Homes for Our Troops appreciates the fundraising efforts of KEEN Utility.  Because of the support from patriotic companies across the nation, we are able to restore freedom and independence back to our severely injured veterans through the gift of a specially adapted home".
KEEN Utility was launched in 2011, as an enthusiastic and innovative brand for Hybrid products, especially safety footwear for all the diligent working persons across the world. This brand soon gained fame as a leading brand in the safety footwear market. Apart from all these high-sky achievements, KEEN Utility made a significant achievement by joining hands with many non-profit organizations through its Hybrid.Care program. To support many causes, had always been one of many inspirations of KEEN Utility in the past. The KEEN Care and Community Manager, Mr. Chris Enlow said, "KEEN Utility as a brand is driven to innovate and create versatile safety footwear for hard working men and women". He further adds, "Finding a charitable cause to support that relies on hardworking craftsman and volunteers to build homes from the ground up for such deserving men and woman was a call we were proud to answer. Through the generosity of our retailers it is our hope that we can help Homes for our Troops welcome home even more of our nation's heroes."
Through one and a half month, this program is going to benefit the troop men and women (who have worked hard throughout their lives) by the help of all the working persons (who will purchase boots for working hard through long hours at job). If you want to gain such mutual benefit, then visit WorkingPerson.com and purchase a pair of KEEN Utility work boots.