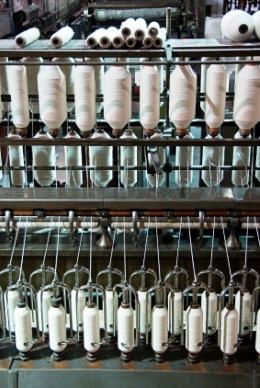 There's a greater demand for flame resistant clothing and accessories than ever before. Specifically, this demand is for FR garments that protect workers from electrical energy hazards (NFPA 70E) and oil refining hazards (NFPA 2112). There's a company based right here in the United States that is rising up to meet that demand.
Mount Vernon Mills, which manufactures Bulwark and Carhartt flame resistant products, has made a substantial million investment in its company to more than double its capacity to manufacture FR products at its manufacturing facilities in Trion, Georgia. These facilities control 25 major manufacturing processes, including spinning, weaving, dyeing and FR finishing. As a result of this increase, Mount Vernon Mills now has three ranges producing flame resistant fabrics. The company is also the only U.S. producer using the latest technology in softening equipment fro Biancalani, a leader in textile machines.
Altogether, it is a $15 million investment to support its flame resistant fabric programs. As a result, not only will Mount Vernon Mills be able to stay consistent with its 6-8 week delivery schedule, but will also be able to maintain an in-stock inventory on core products and colors that can be shipped immediately. The company says this increase in capacity is a demonstration that it is committed to producing flame resistant fabrics in the United States.
Mount Vernon Mills has more than 165 years of experience in developing and producing top-quality fabrics. Today, the company uses more than 3,000 computer monitored control points and extensive quality assurance testing. By combining this rich history with the latest technology, Mount Vernon Mills is ensuring that every piece of FR fabric meets the highest level of reliability, quality, durability, color consistency and shrinkage control.
Mount Vernon Mills is also a leader in responsible environmental protection. All of its FR fabrics are backed by its Eco-Excellence program. This means it complies with all of the following standards for environmental excellence: Oeko-Tex, SONG Sustainability Initiative, REACH, Worldwide Responsible Apparel Production (WARP) Principles, Responsible Care (CMA) and the Environmental Stewardship Program. So when you're wearing a flame resistant garment manufactured by Mount Vernon Mills, you can feel good about wearing it while you feel good wearing it.
Get your Mount Vernon Mills Flame-Resistant workwear from WorkingPerson.com.