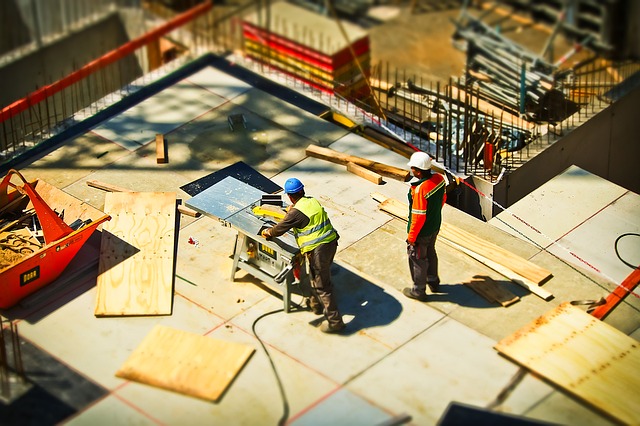 Our National Safety Month tribute is in full swing with our focus this week on high visibility gear. High vis apparel is any clothing that's designed to make you more noticeable day or night. For workers, high vis gear is part of your personal protective equipment (PPE). When you need to be seen like your life depends on it–like when working on the highway at night–you need high-vis gear that meets quality and safety standards. Where did high-vis gear get its start and what makes it a must-have safety item for low-visibility workers?
How It All Began
Back in the 1930s, Ohio natives Bob and Joseph Switzer struck gold when they started mixing fluorescent compounds with shellac in the family bathtub in an attempt to brighten up Joseph's amateur magic act. Their experiments conjured up the first fluorescent paint. The brothers quickly realized that this fluorescent paint had limitless potential and eventually began creating more products–like fabrics for troops during World War II. After the war, the brothers started their company, the Day-Glo Color Corporation, and created many products with their fluorescent paints.
Over the years, high vis workwear has become standard for anyone working in an environment that could be hazardous if they aren't clearly visible. Day-Glo paint isn't used anymore, but fluorescent fabrics and reflective strips are now included to ensure that workers can be seen any time, day or night.
What Makes a Garment High-Vis?
The ANSI/ISEA 107 American National Standard for High-Visibility Safety Apparel and Accessories is a standard with guidelines that give instruction on gear that enhances worker visibility. Three important components of the standard include:  
Background material:

The color of the background materials must be yellow-green, red-orange, or red. Testing is performed in a third party lab to ensure the material meets guidelines for chromaticity coordinates, luminance, color fastness (fading), burst strength, tear resistance and dimensional change (shrinking). The clothing must be bright enough, and then stay that way through wear and tear.

Retroreflective material:

 Or "reflective material" or "reflective tape" are the reflective strips adhered to the fabric of high-vis clothing. They serve the important purpose of reflecting light back to its source. They must pass tests for photometric performance, which measures how brightly it reflects light back to its source.

Garment design:

The design of high-vis garments is meant to resemble the human form in order to make it clear to others that the wearer is, in fact, a person–not a piece of equipment. All high-vis garments are classified by how much background and reflective materials are needed–all of them require a 360 degree horizontal band of reflective material encircling the torso. There also must be reflective material on the shoulders.
Caring for Your High-Vis Clothing
To keep your high-vis clothes looking fresh, and keep them in compliance with the ANSI standard, you need to take proper care of them and replace them when necessary. Most high-vis clothes can be washed in the laundry and include instructions for care on the label, including the maximum number of launderings. If your garment looks dirty or faded and washing no longer helps, then you should replace it even if you haven't hit the maximum number of launderings on the label.
Wearing the right high-vis PPE could save your life. Talk with your employer to make sure you are wearing the right gear for your environment. For more information on the safety standards, visit the ANSI/ISEA website. To view our full selection of high-vis gear for workers in many industries, visit WorkingPerson.com.