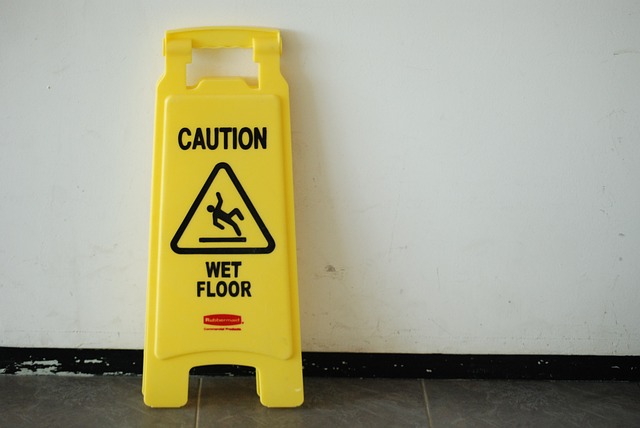 Our National Safety Week tribute continues with a focus on slip-resistant footwear for the workplace. Falls are a serious hazard for our workforce. Preventing slips by wearing the right protective footwear is one impactful way to safeguard against this serious hazard.
The cost of slips, trips and falls
Data from the Bureau of Labor Statistics (BLS) shows that nearly 240,000 workers missed one or more days of work due to injuries from falls, slips and trips in 2015 and nearly 800 workers died from them. Injuries from falling also create significant costs for companies with workers' compensation and medical costs estimated at $70 billion annually.
Standards for slip-resistant footwear
The American Society for Testing Materials (ASTM) has certified the SATRA Technology Center "full shoe" method of testing slip-resistance. The introduction of a new ASTM slip resistance standard (F2913-11 – 'Standard test method for measuring the coefficient of friction for evaluation of slip performance of footwear and test surfaces/flooring using a whole shoe tester') provides an assessment of the safety of footwear for the U.S. market. This test takes in consideration not only the shoe itself, but also the surface and substance that a worker may encounter.
What makes an outsole slip resistant?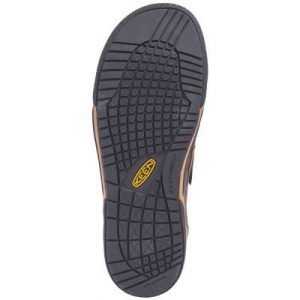 A shoe's outsole is what makes it slip-resistant. Tread pattern, design and material are factors that contribute to making a slip-resistant outsole. A soft, rubber material will allow the outsole to grip a slick or slippery floor. An interlocked tread pattern will channel water away from your foot, allowing the sole to contact the floor to help keep you steady. Occupational Health & Safety Magazine recommends that for maximum slip protection, to choose shoes with at least two millimeters of space between the tread pattern shapes. Additionally, there should be about three millimeters between the sole of your shoe and the bottom of the tread, to allow the liquid to disperse quickly.
Caring for your outsoles and when to say good-bye
To make sure that your outsoles will do their job effectively, it's important to keep them clean. Help maintain the integrity of your shoes by cleaning the outsoles and removing build-up between the tread grooves. With day after day of wear and tear, you'll eventually need to replace your slip-resistant shoes to stay safe on the job. Like a tire on your car, a shoe's outsole tread depth is reduced by wear. That's why it's important to monitor the outsole's tread depth. When you begin to notice the tread depth wearing down, it's a good idea to replace your shoes.
Choosing the right gear for your feet can keep you from injury and missing work. Visit WorkingPerson.com to view our selection of 100s of slip-resistant shoes from trusted, quality brands.