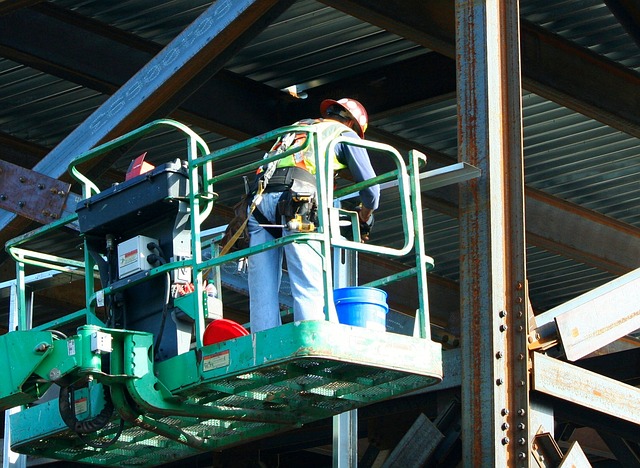 June is National Safety Month—an observance sponsored by the The National Safety Council (NSC) to raise awareness about what it takes to keep each other safe. National Safety Month focuses on reducing leading causes of injury and death at work, on the road, and in homes and communities. At Working Person's Store, we are proud to support the safety of workers everywhere and are looking forward to highlighting the following topics during the upcoming weeks:
Week 1: Fall Prevention
Week 2: Visibility
Week 3: Falling Objects
Week 4: Fire and Arc Safety
Brief Look at Personal Protective Equipment (PPE) History
To kick off our month-long tribute, we're taking a look back at important milestones in our nation's history that have progressed the use and enforcement of PPE for workers in the U.S.
Personal protective equipment (PPE) Introduced
The NCS shared an informative timeline which includes the history of PPE. According the timeline, many gas-related deaths from WWI inspired new products that were designed to protect workers. This personal protective equipment (PPE)—like respirators and protective masks were introduced to chemical plants to keep workers from inhaling gas.  
American National Standards Institute (ANSI) Created
In 1916—the group that we now know as ANSI—was established as the American Engineering Standards Committee (AESC). In 1920, AESC began coordinating national safety codes to replace the many laws and practices that put workers in harm's way. The first American Standard Safety Code covered head and eye protection for industrial workers.
Construction of Golden Gate Bridge Catalyst for Enforcing PPE

Joseph Strauss—Chief Engineer on the Golden Gate Bridge project—enforced a strict safety code that used the latest safety innovations of the time. According to GoldenGateBridge.org, Strauss was determined to "buck the industry's deadly average of one fatality per million dollars spent on a construction project."  On-site, workers benefited from safety features like, "Bullard" hard hats, respirator masks, glare-free goggles and more.
Fall Protection Advancements
In the 1950s, the American Society of Safety Engineers (ASSE) and the U.S. Air Force combined forces to find ways to reduce the number of injuries and deaths from falls on the job. Their research helped introduce impressive advancements—like new devices and harnesses—to keep workers safe in this area.
The Occupational Safety and Health Administration Created
In 1971, President Nixon signed the Occupational Safety and Health Act which mandates employers to provide workers with an environment free of recognized hazards. Since the creation of OSHA, workplace death and injury rates in the U.S. have dropped significantly. According to OSHA, the rate of reported serious workplace injuries and illnesses has dropped from 11 per 100 workers in 1972 to 3.6 per 100 workers in 2009.
Through new products and guidelines, our nation is working to build a stronger, safer workforce. There's still work to be done. Check back next week for more information on workplace safety as our National Safety Month tribute continues.