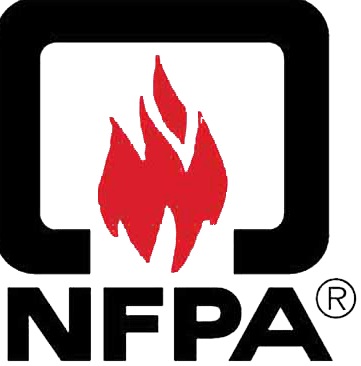 The National Fire Protection Association (NFPA) 2112 Standards are laid down with a purpose to make obvious the standards regarding FR garments so that the protection of industrial personnel against Flash Fire could be guaranteed. This law is judiciously and considerately providing the minimum requirements for everything regarding flame-resistant garments, which could assure the workplace safety of the industrial personnel. The NFPA 2112 gives full guidance on design, construction, evaluation, and certification of FR garments so that you feel protected with full confidence.
If you are an employer or an employee in any industry, which deals in fire-related works, then knowing about NFPA 2112 standards will serve a great advantage for you. These standards have clear instructions about the standard type of fire-resistant garments for use by employees of industries. Its main objective is to prevent the potential risks of severe burn injuries in the wearer, often resulting from flash fires accidents. This sounds compassionate that a law is there to ensure the workplace safety of the hard-working industrial personnel, which are at risk of life-threatening burn injuries from every day thermal exposures.
The chemical and petroleum industries are the best example of workplaces, which are presenting their workforce with potential risks. If you do not believe, then check out the newspaper, turn on the TV or simply search through the websites and see yourself the evidence provided by U.S Chemical Safety Board that manufacturing process at chemical or petroleum based industries is susceptible to present the industrial personnel with extensive fires. The thermal exposure is most often an extensive one, so keeping in view all these facts NFPA 2112 standards have established some criteria for performance of fire-resistant garments.
NFPA 2112 has established a performance standard for FR garment, according to which three seconds are a minimum requirement to qualify as a fire-resistant garment. Likewise, other criteria have been established by NFPA 2112 to reduce arc flash fires injuries at the workplace. Approximately 50 percent predicted body burn is required to pass the NFPA 2112 testing, using standardized burn injury model. These are just the pass and fail criterion and minimum requirements of NFPA 2112 testing.
For all the employers, it is highly recommended that they not only rely on the above-mentioned pass/fail criteria of NFPA 2112 but also look beyond these compliances and work on evaluating the performance levels of their recommended garments. Do not go for shortcuts; always try to know what type of garments will provide full safety to your industrial personnel, as many garments carrying a pass rating are not always adequate and meet OSHA parameters. Therefore, put your efforts to keep safe best assets of your industry. For purchasing NFPA 2112 compliant fire-resistant garments, visit Working Person's Store.