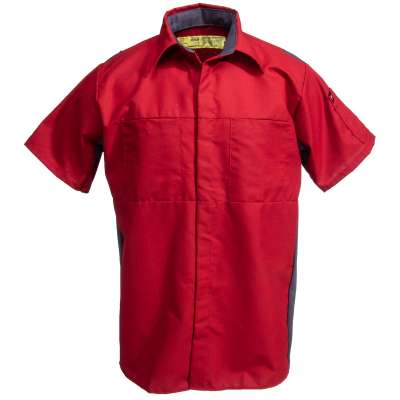 Red Kap has rolled out its exclusive new line of game-changing automotive shop shirts featuring its remarkable new OilBlok technology, and if you work in the automotive industry or anywhere near oil-based fluids, these shirts are worth a look.
Red Kap's new OilBlok technology goes way beyond stain-resistance and stain-release. Automotive fluids literally roll right off these shirts before they have time to penetrate the fabric. You really need to see it to believe it.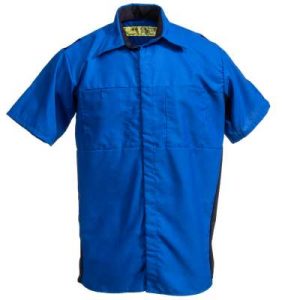 Let's face it, the automotive industry is one of the toughest when it comes to stains. And while there are products that help remove oil-based stains from workwear, wearing yesterday's stains has just been a fact of life. Keeping automotive workwear stain-free has been a losing battle, with oily stains eventually winning.
Shirts made with Red Kap's new OilBlok technology level the playing field when it comes to working with oily fluids. Shirts that feature this oil-defying technology repel the toughest automotive fluids, including clean and dirty motor oil, synthetic motor oil, transmission fluid, antifreeze, synthetic gear lube, and gear oil. You name it, oil-based fluids are no match for OilBlok. Red Kap offers OilBlok technology in its Performance Plus line of automotive shop shirts, which are available for both men and women in both long and short sleeves styles.
In addition to OilBlok technology, the Performance Plus line incorporates additional technologies that result in one of the industry's all-around best performers. Touchtex™ technology provides breathability and helps the fabric retain color and resist stains. And the ZeroSkratch™ front closure conceals six grippers to help prevent scratching nearby surfaces. See the Red Kap OilBlok fabric in action with this video from Red Kap's Youtube channel.
Red Kap makes its Performance Plus shirts with a 4.25-ounce blend of 65% polyester and 35% cotton. Stretch panels in contrasting colors on the back of the shirt are made of 3.8-ounce 100% polyester and enhance freedom of movement while working.
According to Red Kap, the protection offered by its exclusive new OilBlok technology is good for 80 to 90 washings, so consumers can expect the technology to last the life of the shirt.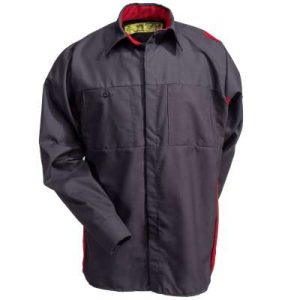 Here at Working Person's Store, we think Red Kap's exclusive new OilBlok technology will be a fundamental problem-solver for automotive businesses and automotive teams that struggle to present a clean, professional appearance while working with some of the toughest stain-producing fluids. Red Kap's new, exclusive OilBlok technology gives industry professionals a robust new tool that lets automotive fluids just roll away.
Don't lose one more perfectly good shirt to an automotive splash, spill, or drip. Make your next new shirts Red Kap Performance Plus shirts with OilBlok technology. Order a few right now at workingperson.com.