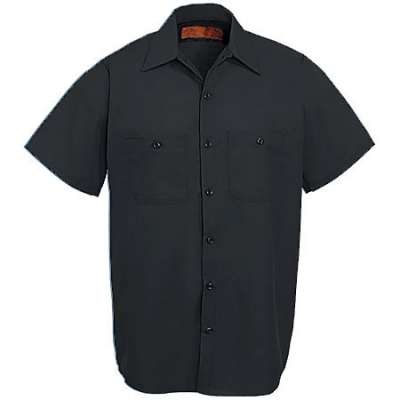 When you're out working under the big hot sun all day, you feel it. You feel it on your skin, you feel it in your eyes, and you feel it on your shirt. You feel the heat, but you also feel the sweat. And as you know, the sweat can be just as annoying and uncomfortable as the heat. Ever have it run down your forehead, into your eyes, and sting like crazy? How many times have you come home with your shirt drenched at the end of the day, wearing you down with the weight of all that perspiration? What if we told you there was a shirt out there that would keep you dry?
Red Kap shirts help keep workers dry in the summertime heat. It's able to fulfill this remarkable promise because of a remarkable fabric called Touchtex. Through a process called "wicking," Touchtex fabric actually pulls moisture away from your body, which results in you staying dry and more comfortable.
In fact, Red Kap's Performance Work Shirts wicks away moisture better than any other shirt in the industry. Yeah, we thought that was pretty impressive too. Nobody else can claim that level of performance and comfort. The reason it works is that Touchtex is different than cotton or other non-wicking fabrics. Those fabrics, unfortunately, hold or repel moisture. Touchtex by Red Kap, on the other hand, wicks sweat away from the skin (attracts it into the fabric instead of repelling it like cotton or other non-wicking fabrics), and spreads it out over a wide surface of your Red Kap Performance Work Shirt so that it quickly evaporates.
There are other advantages to Touchtex fabric too, like soil release, which will keep you looking clean, no matter how dirty the job. It also has a left pocket stencil stall so you can stay organized. This shirt also features superior color retention and stain repellency. So not only will your Red Kap Performance Work Shirt keep you dry and comfortable, it will look good doing it too. Check out Workingperson.com for Red Kap workwear, including shirts, pants, and shorts. You'll feel the difference.