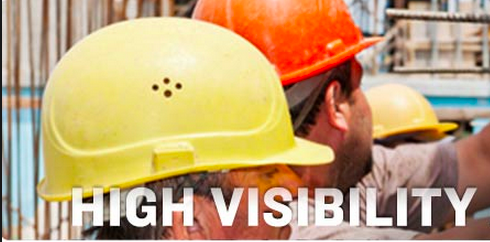 Just because the sun is starting to sink down slightly below the horizon and its rays are creating a beautiful painting across the sky doesn't mean you're done with your workday. Your tough hours on the clock are far from over, but you're okay with that. As visibility decreases, you need to make sure you're kept safe if you're working later in the evenings. Even those early morning hours have limited visibility, especially with fog and lack of sunlight. High-visibility clothing, like reflective vests and hi-vis overalls, will help you stay seen in low lighting. You can never be too careful in dangerous situations, so let yourself stand out in dimmer working conditions.
There's a reason why neon green, yellow, and orange are used in women's and men's workwear. Brands like Helly Hansen and Ergodyne know that these bright colors will keep you safe. Pair those bold colors with reflective tape, and you'll stand out. As light shines on your reflective gear, you'll be spotted more easily than if you wore regular work clothing. Have you ever abruptly come across a jogger late at night or early in the morning while driving in your car? Sometimes you see them way ahead of time…sometimes you don't until the very last second. This is usually dependent on what kind of reflective clothing (or lack thereof) that they're wearing.
When you first think of reflective workwear, you might think of safety vests and neon green shirts. Did you know there are plenty of options for you? At Working Person's Store, you can find high-visibility work gloves, ANSI-rated reflective hoodies, and hi-vis stocking caps with reflective tape. Don't limit yourself – you can stay protected from head to toe. Green headband wraps and reversible face masks are also available for those chilly morning jogs and too-late-to-still-be-working evenings. Waterproof, insulated, and brightly-colored, you'll be able to find exactly what you're looking for to keep yourself safe in the AM and PM hours.