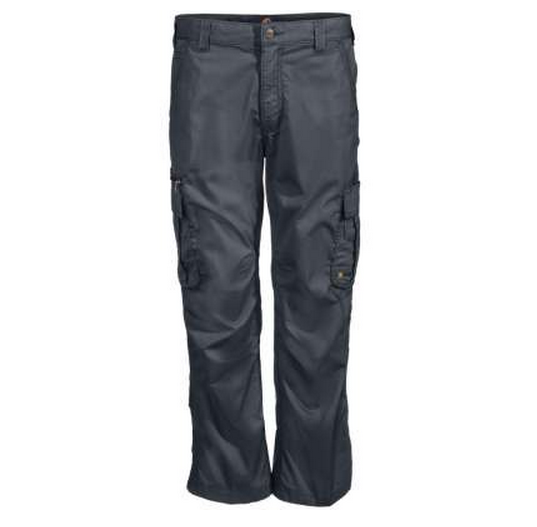 It's one thing to be uncomfortable while working in a cubicle—at least you have that awesome air-conditioning! But it's something else to be uncomfortable while on the job outside. You're going to need durable, breathable, high-quality clothing to not only get the job done but to get it done well. That's where the Carhartt Rugged Flex® brand excels. Forget about all of those low-quality, unreliable throw-aways that you bought before; this Carhartt brand is where it's at today! The Rugged Flex® technology uses resilient, flexible material that will be at your beck and call throughout your workday. You'll be happy to know that pants, shirts, shorts, boots, and jackets are available, so you can have it all! Among it all, you'll find the Carhartt Force Rugged Flex® Polo and the Carhartt Force Rugged Flex® Pants.
Who doesn't like a polo? It's versatile, attractive, and comfortable. It's been a mainstay on the golf greens for decades; why not on a construction site, or at a contractor's office, too? The Carhartt Force Rugged Flex® Polo is a different iteration of the polo shirt. Its FastDry® technology wicks away the gross sweat that's bound to accumulate as you work hard. The tried-and-true Carhartt Stain Breaker® technology releases those looming stains from your shirt, keeping you looking good on the job! And no more odors; this shirt keeps those at bay! For easy moving, the Rugged Flex™ technology allows you the peace of mind you need on while hard at work.
Just as important are your work pants. After all, your bottom needs just as much comfort as your top! These Carhartt Force Rugged Flex® Pants are the embodiment of comfort and utility, and nice-looking, too! Again, the FastDry® means sweat will be wicked away. This means no more disgusting, nasty summer days or nights doing what you do. Stains, too, won't be a problem, as the Stain Breaker® technology, again, releases stains easily. These work pants are relaxed in the seat and thighs, and it sits slightly below the waist. This means that you'll be able to move around with ease. The leg is straight. Because the crotch is gusseted, stress around that area is dispersed, helping you stay even more comfortable. Of course, you will be moving around a lot. A lot. So the knees are articulated for ease of movement. Finally, for, oh, your complete convenience, there is a drop-in phone pocket.
Expect easy moving and comfort with Carhartt Rugged Flex® garments. They meet Carhartt's stringent standards for stretch and resiliency. When you buy Carhartt, you buy quality and dependability. Get yours today at Working Person's Store!