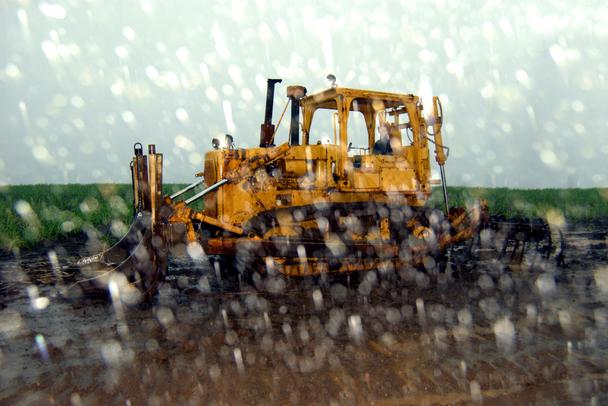 Finally! After a long, cold winter, spring is upon us. Know what that means? Snow flurries of January give way to those frequent April rain showers. The cold may be behind you, but the precipitation is not!
Sometimes you have to continue working when a sudden rainstorm will occur. Or maybe it's already started pouring and your work is waiting for you nonetheless. It's time to start thinking about rain gear!
Luckily, Working Person's Store has a big selection of rain gear to choose from, like rain jackets and rain suits to help you face the storms with confidence.
Rain Jackets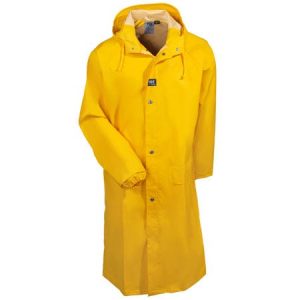 From the simplest sprinklings to the torrential downpours at the pinnacle of the spring rainy season, we have you covered – literally!
For a happier hue during those gloomy days, there's the Helly Hansen Men's Yellow Waterproof Woodland Rain Coat. A striking yellow color makes it very visible for safety. It's waterproof and wrinkle-resistant, and it has a 48-inch length for plenty of coverage. Scrim backing adds strength, too. The water will roll right off you, as the coat has a vented back cape with a wide front and Microweld seam construction for total dryness.
Rain Suits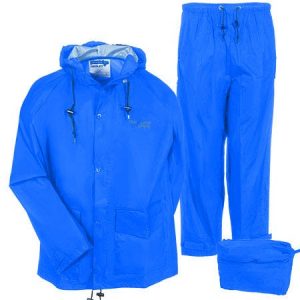 Do you want even more coverage? The Tingley 2-Piece Storm Champ Rain Suit is just as waterproof – no need for an umbrella!
It's a two-piece blue suit made with .20mm PVC. Polyvinyl chloride is a synthetic resin that's chemical-resistant, tear-resistant, and moisture-resistant. It features a storm flap that covers a nylon zipper. A concealed hood will keep the rain out while ventilated underarms keep you cool. The PVC throughout will keep you warm, too.
Rain Pants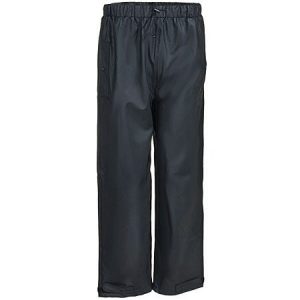 Pants are important, especially in the rain! We have plenty of keep-you-dry rain pants in stock. Among them are the Tingley Men's Waterproof Poly Knit Stormflex Rain Pants.
They are designed for the fullest movement possible. Polyurethane on knit fabric allows for a large stretching range. Rain will be kept at bay with the inner storm zipper, and an elasticized waist with an adjustable drawcord allows you to control the fit of your pants. Have it loose or have it snug – your choice. The pass-through openings let you access your pant pockets for nifty convenience. The pants are designed to be 100% waterproof.
Rain Bibs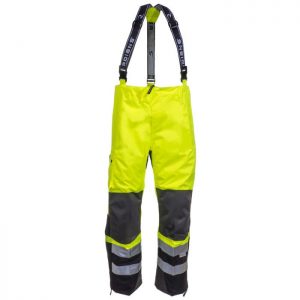 Perhaps you just want something to keep your work clothes dry – to simply cover them. We have a nice selection of rain bibs to choose from!
Variety, the spice of life! One such choice is the Helly Hansen Men's Classic Navy Waterproof Madal Bibs. They're 100% polyester and coated with PVC, making them waterproof for your comfort. The rugged design is also mildew-resistant. You'll love the adjustable elastic suspenders that you can adjust for the perfect fit. An inner chest pocket with a zipper lets you bring your belongings AND even keep them dry.
Workingperson.com has your rain gear needs covered!