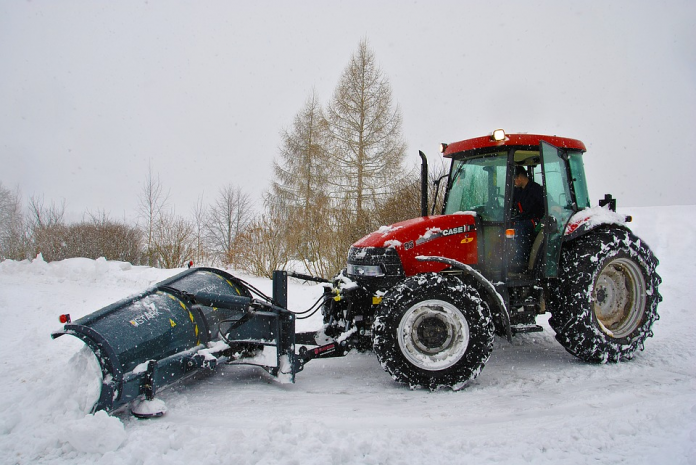 This winter roared in with record low temps and even a "bomb cyclone" pounding parts of the country — and it's only the beginning of January. When it comes to working in extreme temperatures, there's a fine line between "toughing it out" and putting yourself in harm's way. Yes, the cold can be miserable but too much exposure to low temps can put you in real danger as well. If you work in cold environments, it's important to have a plan in place to prevent dangerous illness and injuries from cold stress.
First, you need to understand the danger that cold weather can pose for you and your workers. If you're exposed to freezing or cold temperatures for long periods of time it can cause serious health problems like trench foot, frostbite and hypothermia and even death, according to the Occupational Health and Safety Administration (OSHA). Signs that someone is experiencing cold stress include uncontrolled shivering, slurred speech, clumsy movements, fatigue and confused behavior. If you notice these symptoms, get emergency help immediately.

The OSHA and the Centers for Disease Control and Prevention (CDC) are expert agencies in helping protect workers and provide the following practical tips that you and your workers can use to avoid the dangerous effects from working in the cold:
Wear proper clothing for cold, wet and windy conditions. Your best bet is layering several articles of loose clothing for insulation that won't reduce circulation or restrict your movement. Protect your ears, head, face, hands and feet.

Monitor your physical condition and that of your coworkers. Remember that workers who take certain medications, are in poor physical condition or suffer from illnesses like diabetes, hypertension or cardiovascular disease may be at increased risk for cold stress.

Take frequent, short breaks in warm dry shelters to allow your bodies to warm up and limit your amount of time outside as much as possible. Try to schedule work for the warmest part of the day.

You need the energy to keep your muscles warm so it's important to avoid physical exhaustion and fatigue.

Work in pairs so that workers can recognize danger signs in each other if they arise.

Drink warm, sweet beverages — like sports drinks — and avoid drinks with caffeine (coffee, tea, sodas or hot chocolate) or alcohol and eat warm, high-calorie foods.

When you're on the job site, make sure to have extra socks, gloves, hats, jacket, blankets, a change of clothes and a thermos of hot liquid.

Equip yourself and your workers with

first aid knowledge

so that you can be prepared if an emergency does occur.
Working in the cold can be more than uncomfortable — it can be life-altering. You can prevent cold stress this winter be staying informed and practicing workplace safety guidelines for extreme conditions.