You've got your welding jacket and flame-resistant gloves, so you're good to go for a fun day of welding – but what about your feet? They need protection, too, and sometimes they get overlooked. You can't just wear any old pair of work boots – you need safety features that can handle the potential hazards around you. Welding can be a dangerous task, so shield your feet when things start heating up at the workplace.
Finding flame-resistant boots is the first major step toward getting the best coverage. Work footwear made with durable Kevlar stitching is a good indication that you'll have quality protection. Working Person's Store has foundry boots that are designed specifically for welders. The harsh conditions around heat-intensive work projects can cause painful accidents, so it's crucial to have yourself guarded from head-to-toe (literally).
Here are some of our top picks: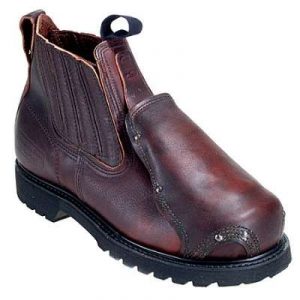 Forge Shield Boots – Not only are these designed to withstand a whole lot of abrasion, but they're also made in the USA. With steel toe caps and metatarsal guards to add even more protection for your feet and toes, these are ideal for potentially hazardous workplace situations. This work footwear is also electrical hazard rated for another form of protection to guard you against electrocution or electrical shock.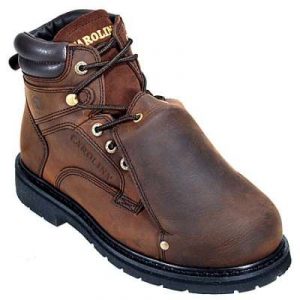 Carolina Boots – These contain the heat- and flame-resistant Kevlar mentioned above. This stitching also resists oils and chemicals, which extends the life of the men's footwear. The durable outsoles on this pair of work boots are also heat-resistant, giving you additional safety underfoot. The soles are also abrasion- and slip-resistant, and this is especially important if you work near hot furnaces or on high platforms.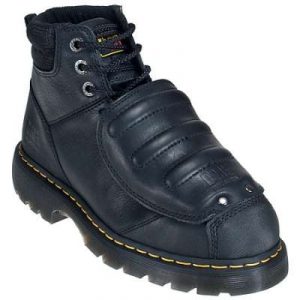 Dr. Martens Boots – This pair of met guard boots is designed with most of the safety features previously listed, as well as being made in a lightweight style. You don't want something weighing you down too much. Made out of flexible leather, these welding boots are ready to give you comfort and protection.
Just remember…your feet deserve attention, too. Injuries can happen in the blink of an eye, and unfortunately, gravity doesn't always work in your favor. Get the safety toe and flame-resistant features necessary to have a successful work day filled with plenty of welding. For all of your welding footwear and workwear needs, visit Working Person's Store.