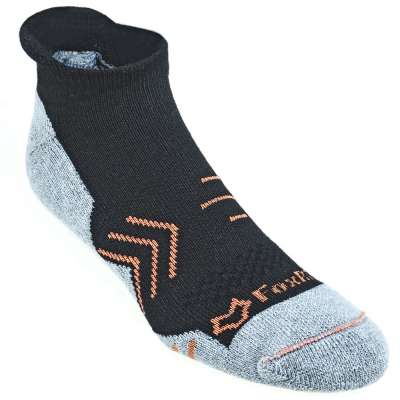 Let's face it: your feet sweat, our feet sweat, everybody's feet tend to sweat. It's not a topic you want to bring up at a dinner date, but it's something that needs to be addressed…and what better way than through an informative blog post by Working Person's Store?
Fox River is known for making high-quality socks and other outdoor gear, and they've recently taken things up another notch. You can put your trust – and your feet – in their dependable USA-made socks. They now offer special Copper Guardian Pro socks, which are designed with copper-infused fibers that actually help improve your skin's hygiene. This also is a form of odor control, which will really come in handy with that foot sweat we mentioned a little bit ago. It does this by preventing the growth of fungus and bacteria. Your feet will be a whole lot healthier, drier, and cleaner when you're wearing these comfy socks.
These come in ankle and crew lengths, so the choice is yours. Vented panels on the sides of the arches add breathability, as well as superior comfort. How often have you worn your men's or women's socks, only to discover they're not well-designed? Holes form, blisters develop, and your day is totally ruined. With Fox River socks like these, your feet will have reinforced heels and toes to provide comfort and give them a longer life. The brand's own Wick Dry technology will help you avoid those dreaded blisters, too. This happens thanks to moisture getting carefully wicked away from your skin.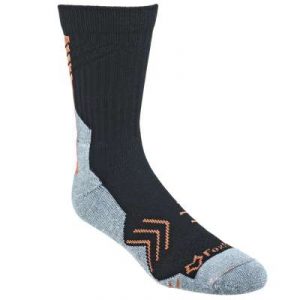 Cushioned soles within the fabrication make sure you have the ultimate underfoot cushioning, plus the all-important shock-absorption. There's a unique memory-knit construction used as well, and this ensures that the unisex socks retain their shape, wash after wash. Can all of your other socks do that?
Your feet could use a hand. Get rid of sweat, add comfort, and give your feet the American-made socks they deserve. Don't ask your date for foot perspiration advice…let us help you with that instead. Find these awesome Copper Guardian Pro accessories, other Fox River gear, and more at WorkingPerson.com!