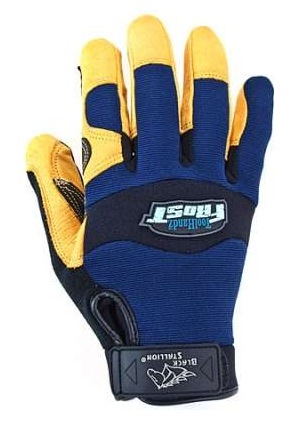 To companies in the industrial sector, safety is paramount.  Employees of these companies may face risk on the jobsite every single day, but developing a strong safety culture in both mandatory and voluntary workplace safety guidelines can have a huge impact on accident reduction.  We know that achieving excellence in health and safety is an important part of becoming a well-run company, but how does a company achieve this?  How can companies make sure that they have a strong safety culture?
Focusing on government regulations and workplace safety compliance is key.  As employers as well as employees, we must understand which rules apply to us and we must have systems in place to make sure that we comply with government regulations.  While being in compliance with these rules is essential, it is not the only step we must take in achieving health and safety in the workplace.
Risk identification, assessment and control are other elements of creating a culture of safety.  Companies must regularly identify on-the-job risks and even potential hazards or accidents that could occur.  With this information, companies can then make sure there are systems in place to control and minimize the impact of these risks.
In addition, developing a strong safety culture is an ongoing process.  Companies must be committed to continuous improvement, meaning they must be able to measure safety performance so that they can see which areas can be improved.  A true leader in safety will always maintain focus on this most important goal – keeping employees safe and healthy.
With this important information in mind, let's discuss a very important piece of safety equipment that, when used properly, can prevent injury – work gloves.  Did you know that there are 250,000 serious injuries to fingers, hands and wrists each year?  Did you know that in a recent year nearly 8,000 of these injuries were amputations?  It seems as though posting signs in the break room with catchy messages such as "Those Precious Fingers Don't Ignore or They Could End Up on the Floor" and "Safety Fits Like a Glove; Try One on!" did not have a big enough influence on the employees at risk.
It is important to mention that there are government regulations, rules and guidelines about hand protection for employees whose hands are exposed to a variety of hazards such as chemicals, temperature extremes or items that could cause cuts and lacerations.  According to OSHA, glove wearing is one of the most effective hand protection safety programs a company can have.  Remember, glove wearing can reduce the risk of hand injury by 27 percent!
You may ask yourself, which gloves are the proper gloves to wear for my job?  Or, do I need multiple types of gloves for the multiple tasks I do?  The answer can be found in assessing your own workplace risks.  Glove layering might be necessary or disposable gloves may do the job.  Employees also need to know if glove wearing is mandatory all of the time or just for certain tasks.  These days, workplace gloves are made to be more comfortable, lightweight and less restrictive so workers should not make any excuses for not wearing them.  So, ask questions, get informed.  Your health and safety depends on it! Remember WorkingPerson.com for all your work glove, workwear and work footwear needs.