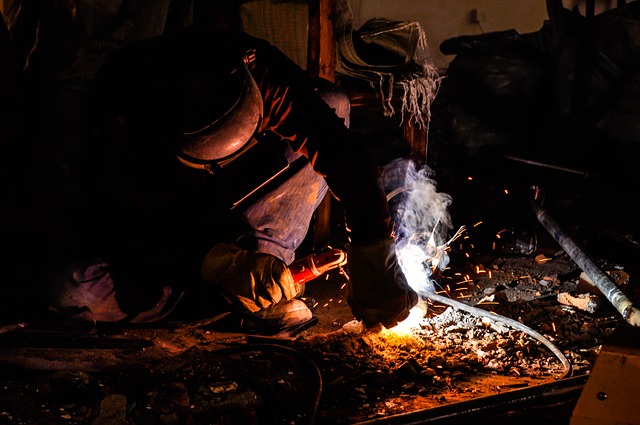 If you work in a job where exposure to fire is an ongoing risk, then you are likely well-versed in flame-resistant (FR) work wear. You have probably taken trainings, found the right clothing and conduct yourself safely throughout the work day. However it's a danger for people to fall complacent to threats they face every day. Staying sharp on your flame-resistant (FR) knowledge can help you remain vigilant and avoid injury.
How on-the-job burns can cost you
Investing in quality FR work wear is an investment in your well being, safety and your financial future. Wearing well-made FR clothing that meets OSHA requirements can help protect you from injuries–or even death–on the job.
Burn injuries can be serious, expensive and even fatal. Each year dozens of workers lose their lives from injuries they experience in industrial fires or explosions. Also, data from the Bureau of Labor Statistics shows that there were more than 14,000 nonfatal cases of people sustaining injuries from burns in the workplace in 2014 alone. The median amount of days away in these cases was 5 work days. Medical costs, time off work and other costs associated with burn injuries can equal a staggering price tag that could be avoided with the proper protection.

How FR gear protects you
Wearing FR clothing will not fully ensure that you are unharmed from a workplace fire but it can drastically improve your outcome if you are exposed to flames. Most severe burn injuries and fatalities in the workplace are caused when non-FR clothing ignites and then continues to burn. If you are wearing non-FR apparel when an accident strikes, the material is not designed to resist the flames and can melt against your skin.
Alternatively, FR clothing is designed to self-extinguish after the flame source is removed. That means it will not continue to burn after a fire is over. That gives you extra escape time, so you can quickly get to safety. The properties of FR gear is also designed to provide insulation that will protect you from severe burns.
What's new in FR
FR apparel is evolving to better serve workers like you. EHS Today shared changes coming that will mean easy-to-wear and versatile pieces that will entice workers to not only wear FR gear, but enjoy it. Increased comfort–thanks to new technology–light weight fabric, improved mobility and vented material are expected to become more and more embedded into FR pieces. Multi-hazard protection is another trend to anticipate, which will combine FR safety and high visibility or chemical-splash protection and more. Modern styles–including more options and designs for women–are also expected to become more available from your favorite work wear brands. As manufacturers continue to research FR clothing capabilities and make advances, expect higher quality threads which translates to more durable clothing that will last longer in your wear-to-work arsenal.
Fire safety in the workplace is a joint effort. Employers need to stay informed of new trends and guidelines so they can continue to implement policies that will keep workers safe. Workers need to keep abreast of the latest information as well so they can better comply with orders from the top. For more information on FR safety, visit OSHA.gov.