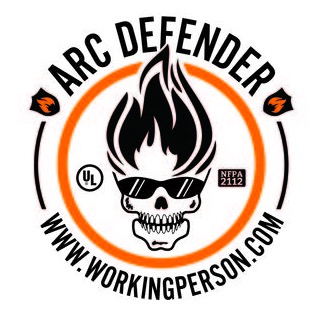 At Working Person's Store, we take pride in taking care of our customers. That includes providing you with protective clothing you can trust. Your job isn't always the easiest, but we have the men's and women's workwear that'll keep you safe and make your 8+ hour shift more tolerable. When it comes to job site hazards, there's no room for messing around…open flames and electrical hazards can pop up out of nowhere. A precautionary measure you can take is to wear flame-resistant workwear, and we have the FR shirts you need. They're part of our Working Person's Store brand product line, and they're American-made, too!
Our flame-resistant shirts feature Arc Defender fabric, which is skin safe. You can wear it directly against your skin, and it won't react with it, as it's non-allergenic. The durable material is also sweat and saliva safe, and there are no toxins or heavy metals within it. We're proud to say Arc Defender meets international standards for formaldehyde content. In 2011, the United States recognized formaldehyde as a known carcinogen, and it's noted for causing rashes, growths, and cancers. It's a toxic substance, and the EPA even considers it one of the top five urgent environmental risks to public health. Our fabric is non-carcinogenic.
Our flame-resistant workwear keeps free formaldehyde levels below 75 ppm (parts per million), and independent laboratories test these levels that meet the Oeko-Tex standard for wearing apparel. By a great contrast, some competitors use ammonia cured processes with natural fibers that have formaldehyde levels above 600 ppm, with invalid claims about this being safe for skin contact. We take the proper measures to ensure you're kept safe with flame-resistance protection, as well as providing you with safe materials to wear against your skin.
The American-made shirts meet several safety standards, like OSHA, ASTM, and NFPA regulations. Along with fire-resistance, you'll be guarded against arc flashes. Even the hot weather is fended off by this Working Person's Store workwear – durable fibers wick away moisture, so you'll stay dry and comfortable. You can forget about that harmful workwear containing chemicals that can cause cancer – the Arc Defender fabric works hard FOR you, not against you. It's non-allergenic, safe, and dependable. We've taken the extra steps to make sure you stay safe, so you can have confidence in our products.