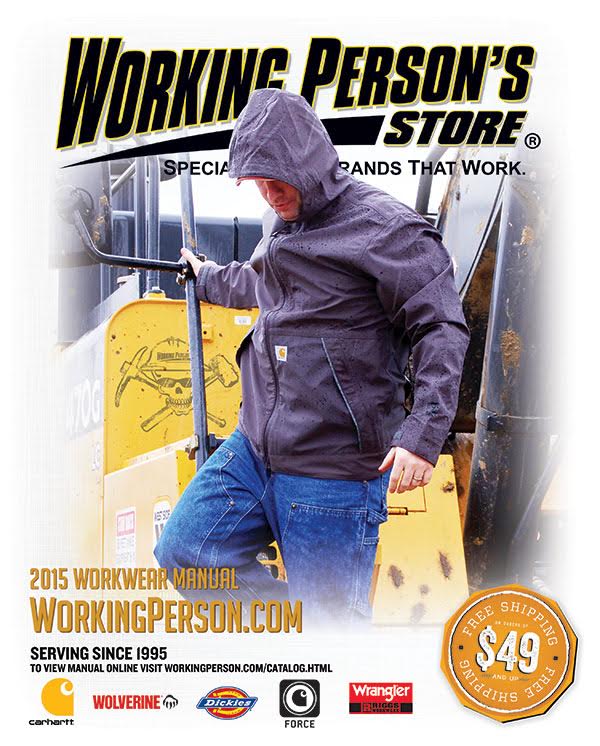 This is the 30th year for the American Graphic Design & Advertising (AGDA) competition. The AGDA awards are given out to no more than the top 30% of entries, and judging is based on concept (good ideas and original work), execution (technical skills and presentation), and appropriateness (effective communication). Some of the best graphic design and advertising pieces in the United States are showcased through this competition.
Working Person's Store is pleased to announce it is a recipient of an award through the Brochure/Catalog category of this competition for its Fall 2014 catalog. This is a prestigious accomplishment, and the company is proud to provide its customers with not only the best quality products, but also with a top-notch catalog that clearly and effectively displays these products to customers near and far. In both print edition and digital download, Working Person's Store is happy to supply its customers with an award-winning catalog.
Take a closer look at the latest workwear catalog here!
Working Person's Store would like to thank its customers for giving it the privilege to serve them…with them, this achievement means so much more. They are part of this business. The company will continue to strive toward providing you with the best products possible on various platforms with clarity and accuracy.
"You, the customer, are the most important visitor on our premises.
You are not dependent on us – we are dependent on you.
You are not an outsider to our business – you are part of it.
We are not doing you a favor by serving you…
You are doing us a favor by giving us the opportunity to do so."
– Unknown