Authentic Brands Group, a global brand development, marketing, and entertainment company, has recently signed an agreement with Warson Brands. They'll produce occupational footwear for Frye and Volcom, which is a strategic move for the ABG portfolio. It's also a response to the growing demand for durable and stylish work footwear. Warson is known for being a longtime Reebok partner, so adding these two into the mix enhances the company even more.

The recent agreement will allow Warson to design, manufacture, and distribute occupational footwear for both Frye and Volcom. Frye is known for its high-quality leather boots, while Volcom is a popular skateboarding and surfwear brand. With this new partnership, Warson will be able to combine its expertise in work shoe performance with the distinct styles of these awesome brands.
Stylish and Durable Footwear for Working Professionals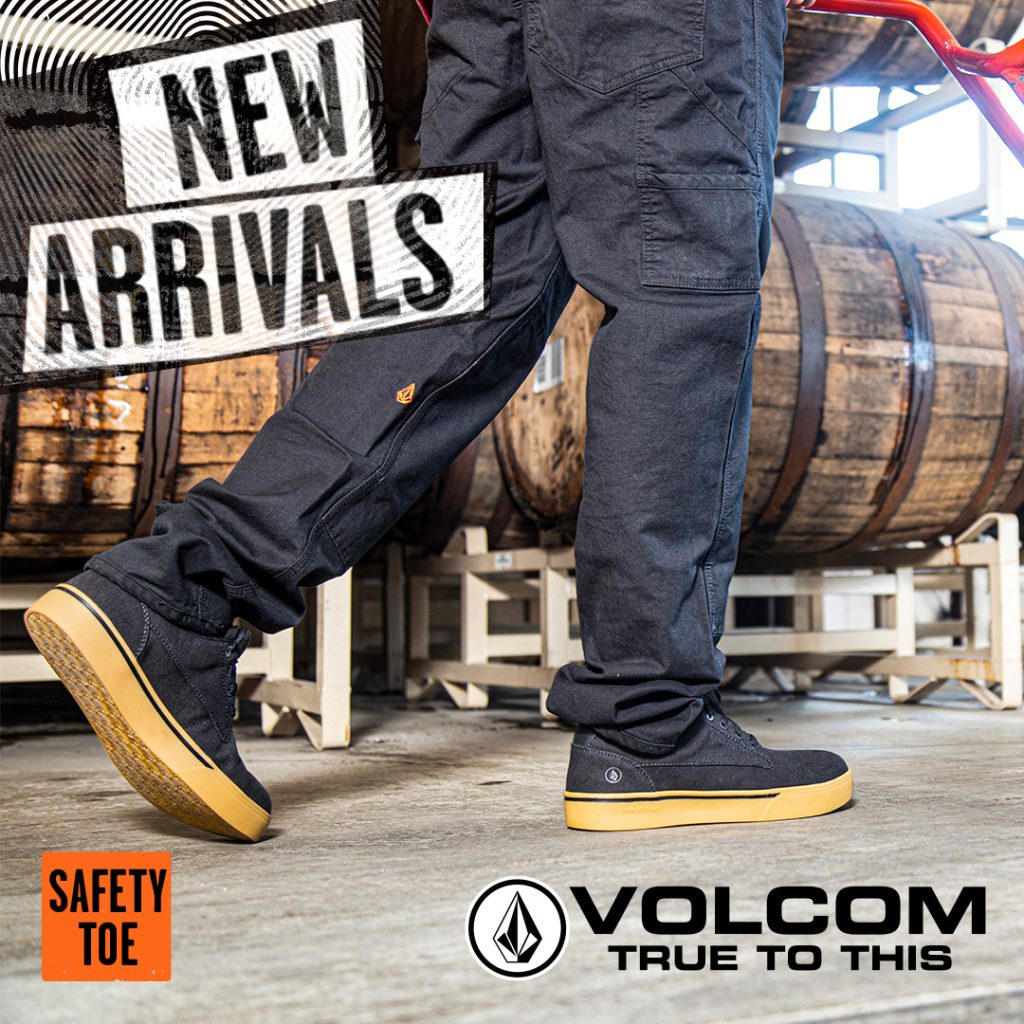 The new collection of work shoes and boots from Frye and Volcom will be both stylish and durable, catering to the needs of working professionals who want bold designs as well as safety. These stylish yet rugged shoes will be created to meet the demands of a variety of industries, including construction, hospitality, and healthcare.

Warson CEO, Jim Slattery, expressed his excitement about the partnership, stating, "We are excited to bring our expertise in safety and occupational footwear to Frye and Volcom, two brands that are known for their quality and style. With this new collection, we aim to offer working professionals footwear that is not only functional but also fashionable."
Expected Release Date and Distribution Channels
The new collection of occupational footwear from Volcom and Frye is expected to be released Fall 2023. It will be available through a variety of distribution channels, including specialty retailers and online marketplaces – including Working Person's Store.

This new affiliation is a super exciting development in the world of work footwear. By combining the expertise of Warson with the style and quality of Frye and Volcom, working professionals across the globe can look forward to a new range of footwear that's both performance-driven and fashionable, too. We can't wait to see the new collection and try out the latest styles in the fall of 2023!
More Details about Volcom and Frye
Volcom is a clothing company that was founded on the principles of skateboarding, surfing, and snowboarding. They're dedicated to supporting initiatives in music and the arts, and their mantra of "True To This" represents their commitment to creativity and passion. They offer meaningful products for men, women, and kids in a variety of categories, including outdoor, swim, skate, denim, fashion, and more.
Who will love sporting Volcom styles?
Warehouse workers
Light industrial workers
Logistics occupations
Active sports participants
Skate footwear lovers who also need safety for both work and play
The Frye Company has been crafting iconic boots for over 150 years, defining eras and embodying social movements. They're one of the original makers of American footwear, too. The brand uses some of the finest leathers and pays close attention to detail, which results in iconic styles that last. Today, they offer a vast array of products including footwear, small leather goods, outerwear, sunglasses, cold weather accessories, and more.
Who can benefit from Frye designs?
Loggers
Industrial workers
Farmers
Ranchers
Woodworkers
Those with active, social lifestyles
Anyone who loves heritage, quality, and craftsmanship!