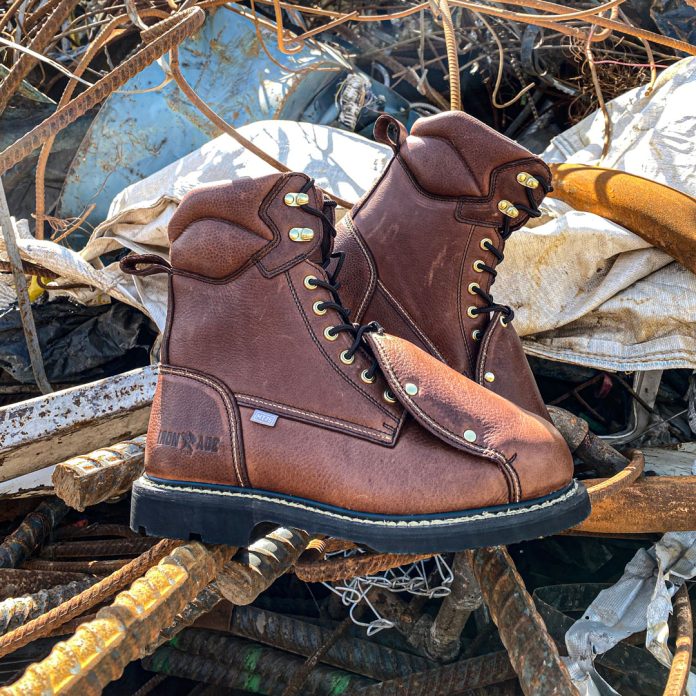 Introducing the IA5015 Groundbreaker 8″ External Met Guard: Your Ultimate Footwear Match

Attention all hardworking individuals! We have exciting news for you – the highly anticipated IA5015 Groundbreaker 8″ External Met Guard Work Boots from Iron Age are finally here and available in our warehouse. This groundbreaking work footwear is designed to provide dependable protection, comfort, and durability, and it's built for those working in demanding environments. Let's dive deeper into the features and benefits of this exceptional men's work footwear.

Uncompromised Safety:
The IA5015 Groundbreaker is equipped with an external met guard, which offers superior protection for your metatarsal bones. Constructed with high-quality materials, the met guards shield your feet from potential hazards such as falling objects, heavy machinery, and compression risks. With this external met guard design in place, you can carry out your tasks with confidence and peace of mind, knowing your feet are well-protected.

Robust Construction:
Built to withstand the toughest conditions, the IA5015 Groundbreaker also boasts exceptional durability. Its premium leather upper is designed to withstand wear and tear, ensuring a long-lasting lifespan. Reinforced stitching and a sturdy outsole provide additional strength, allowing you to tackle demanding tasks with ease. This work boot is engineered to handle the rigors of various industries, from construction and manufacturing to mining and beyond, too.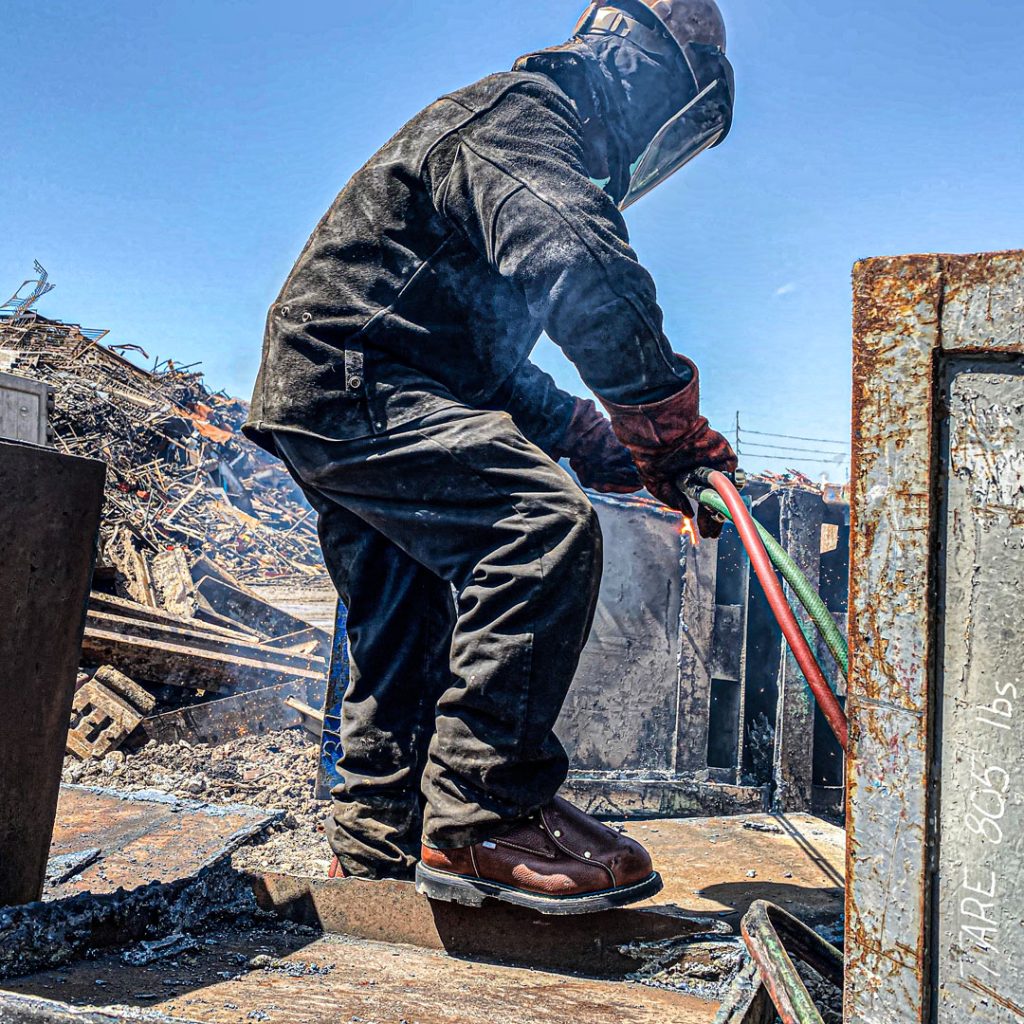 Unparalleled Comfort:
We understand that comfort is paramount when it comes to footwear, especially for those who spend long hours on their feet. The Iron Age design addresses this concern by incorporating advanced comfort features. The men's work boot features a cushioned insole that provides exceptional support and helps reduce foot fatigue. An impressive 8″ height offers ankle support while allowing for comfortable movement. It also features a breathable lining, ensuring adequate airflow to keep your feet cool and dry throughout the day.

Size-Inclusive:
Finding the right size for your work boots can sometimes be challenging, especially for those with smaller or larger feet. The IA5015 Groundbreaker offers a wide range of sizes, starting from size 4. This size inclusivity ensures that individuals of a wider array of foot sizes can benefit from this durable protection and comfort. At Working Person's Store, we've got you covered!

If you're in search of a work boot that offers top-notch protection, durability, and comfort, look no further than the IA5015 Groundbreaker 8″ External Met Guard. Designed with the needs of hardworking individuals in mind, this style is truly a game-changer. Don't compromise on your safety and well-being in demanding work environments. Get your pair of IA5015 Groundbreakers ordered today! Trust us; your feet will thank you.

Quick specifications for your reference:
Brand: Iron Age
Model: IA5015
Color: Brown
Steel toe: Yes
Metatarsal guard: External
Safety standards: ASTM F2413-11 M I/75 C/75 Mt/75 EH
Electrical hazard (EH) rated: Yes
Upper material: Leather
Lining: Moisture-wicking
Insole: Removable cushioned polyurethane
Outsole: Slip-resistant rubber
Shank: Fiberglass
Height: 8 inches
Weight: Approximately 4.7 pounds per pair for size 9
Waterproof: No
Resistant to: Oil, heat, abrasions, and chemicals
Sizes available: Starting from Size 4