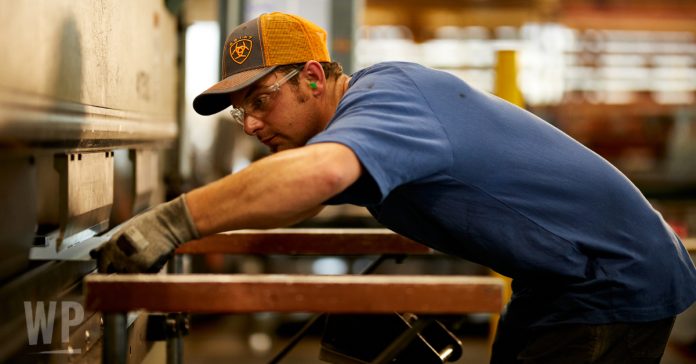 How can you achieve all-day comfort while you work? Ariat Rebar Shirts have some answers to that. Whether you're seeking flexible comfort or enhanced weather-ready coverage, you can find it from the durable workwear designs from a brand with over 30 years of experience.

Can you handle tough job sites, even when it's windy & rainy? Rebar work shirts have loads of unique features, including wind- & water-resistant materials to give workers like you quality protection. A lightweight technological coating is added to block the wind & shield you from light rain conditions.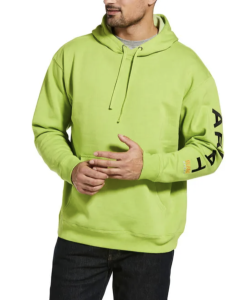 Show up on site with a plan in place – being prepared is important for having successful workdays! Wear Rebar logo workwear that can handle inclement weather.
The water-repellent performance of this lime-green graphic hoodie can help you stay more focused on the task at hand.
Is Ariat men's & women's gear built for hot, humid weather? With styles like the VentTEK DuraStretch khaki shirt, you'll have innovative airflow technology on your side.
About Ariat's VentTEK:
Breathable mesh panels
Ventilation for cool, refreshing comfort in the heat
Body temperature regulation via body mapping for proper airflow
Premium materials & technology
Versatile for both work & casual wear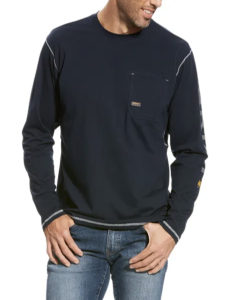 Ariat Rebar styles have other perks, too!
A Greater Arm Mobility seam construction will make sure you have a maximum range of motion. If you're reaching to hammer the last nail to wrap up a construction project or lifting your kid after a long day at work, this special, flexible feature, which can be found in the Workman logo shirt, is here to help you move.

Outdoor work also means sun exposure. Shield yourself with UPF 15 protection found in the Neon Lime Green HeatFighter shirt. While sunscreen is still recommended, this Ariat design offers a layer of protection to guard you against the sun's harmful rays.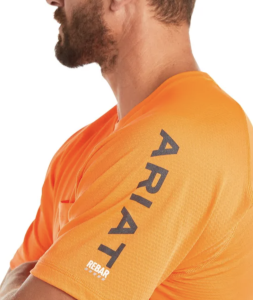 Prefer neon orange instead of green? The super lightweight orange HeatFighter shirt is a great option for you.

Get the coverage you can trust with Ariat Rebar Shirts from Working Person's Store!