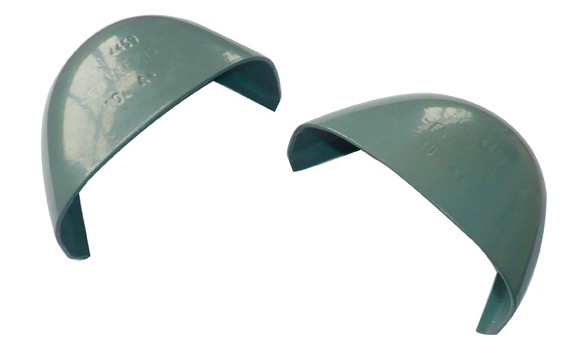 Your new boss just informed you that you'll need to get a pair of steel toe boots before starting your very first shift. What a pain, right? Before you roll your eyes and complain, remember your employer is just trying to keep your feet safe – and in certain occupations, it's required by law that you wear safety toe boots. As you're browsing Working Person's Store website for your latest work footwear requirements, think about why you need this type of coverage and when the heck people started wearing it.
Toward the end of World War II (1939-1949), industrial safety became an issue. Before this time period, it was much cheaper and faster to replace an injured worker than introducing safety measures. Once liability costs increased, companies needed a more practical solution. Steel toe boots originated in Germany, and even though they were originally designed for workers, German marching boots were reinforced with metal toe caps as well.
Red Wing developed a steel toe line around this time, and more military personnel and civilians wore this safety toe footwear (which is still true today). By the 1960s, brands like Dr. Martens and Grinders, actually became popular with Skinheads due to the sturdiness of the steel toe boots – they could be considered dangerous in fighting and were used as weapons. Even in the '80s and '90s, other punk and Rivethead subcultures adopted the use of steel toe footwear as well.
Steel toe boots are built to be long-lasting. Along with having steel as the main reinforcement material, other durable materials, like composite, plastics (such as thermoplastic polyurethane), and aluminum are used. These are utilized to provide you with protection, and some styles are combined with sole plates. When you wear this safety toe footwear, your feet will be guarded against rolling and falling objects, and these sole plates resist punctures. You don't feel like stepping on a nail and driving it into your foot, do you? Put on some men's or women's boots that feature puncture-resistance metal plates. Problem solved.
You've probably heard of OSHA, which is the Occupational Safety & Health Act. This is what enforces workplace standards (and it's what makes your employer tell you to get steel toe boots). The U.S. Congress enacted this act in 1970, and thanks to that, all safety toe footwear must meet vigorous OSHA compliances and licensing. So the next time you drop a hammer on your foot and it doesn't hurt (too much), you'll be thanking your boss for making sure you're wearing the required protective footwear.
Even today, these special safety toe boots continues to develop with current fashions. Various designs and colors are used, but the importance of safety is what keeps steel toe coverage relevant in today's society. Miners, construction workers, those in the military, and civilians choose to cover their feet with this safety feature. In the form of work boots, slip-on clogs, slip-resistant shoes, and even casual sneakers, you can find the right safety toe shoes for you.