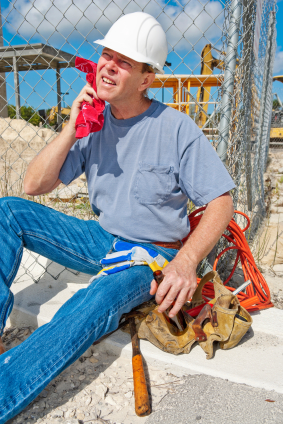 Heat-related illness on the job can be serious, even deadly. And although there is not a specific OSHA standard that addresses hot work environments, employers still have a duty to protect workers from heat-related hazards. OSHA's campaign against heat-related illness offers tools to help businesses educate themselves and their employees against the hazards that come from working in the heat.
OSHA stresses the need for rest, water and shade to help protect employees from heat hazards. Employers and businesses should also understand that clothing is an important factor when it comes to working in a hot environment. The right workwear can provide protection and assist the body as its mechanisms operate in reaction to heat and dehydration. The wrong workwear can hinder proper heat exchange, with potentially disastrous effects.
For example, most of us understand that the purpose of perspiration is to cool the body. But the fact is, sweat must evaporate for cooling to take place. And evaporation can be hampered by factors such as humidity, air temperature, wind, and the thickness of the clothing being worn. The importance of sweat evaporation goes far beyond comfort. If sweat doesn't evaporate, the body will not be able to maintain the proper body temperature, and this can lead to heat-related illnesses. Importantly, it can also cause impairments that can lead to injury on the job.
Luckily, fabric technology today offers workwear and work gear choices that help protect workers from heat-related illnesses and heat-related injuries. For example, garments constructed from heat gear and microfiber wick moisture away from the body and also dry quickly. Getting control of these two factors offer appreciable protection when working in a hot environment. And for workers who must wear solid protective gear with no air flow, like hard hats and insulated gloves, there are liners to add breathability and assist with heat exchange.
Whether your employees wear company-issued uniforms or workwear of their own choosing, it's a good idea to assess your work environment, then explore the choices available and educate your workers on how they can protect themselves. It's good for your employees and good for your business, too.