When you choose footwear, you have certain boxes that need to be checked. Everyone has different priorities.
A saver looks for a good deal, the cowboy cares about the right look, the hazmat person searches for special work boots that meet work requirements…there are many more examples, just as every occupation requires specific attributes within work footwear.
You'll find what you're looking for when you shop at Working Person's Store. If you're an investor searching not just for men's and women's boots of the highest quality but also a pair that can be repaired and last so long that they feel more like a part of the family than just work footwear, then let us introduce you to Danner Boots company.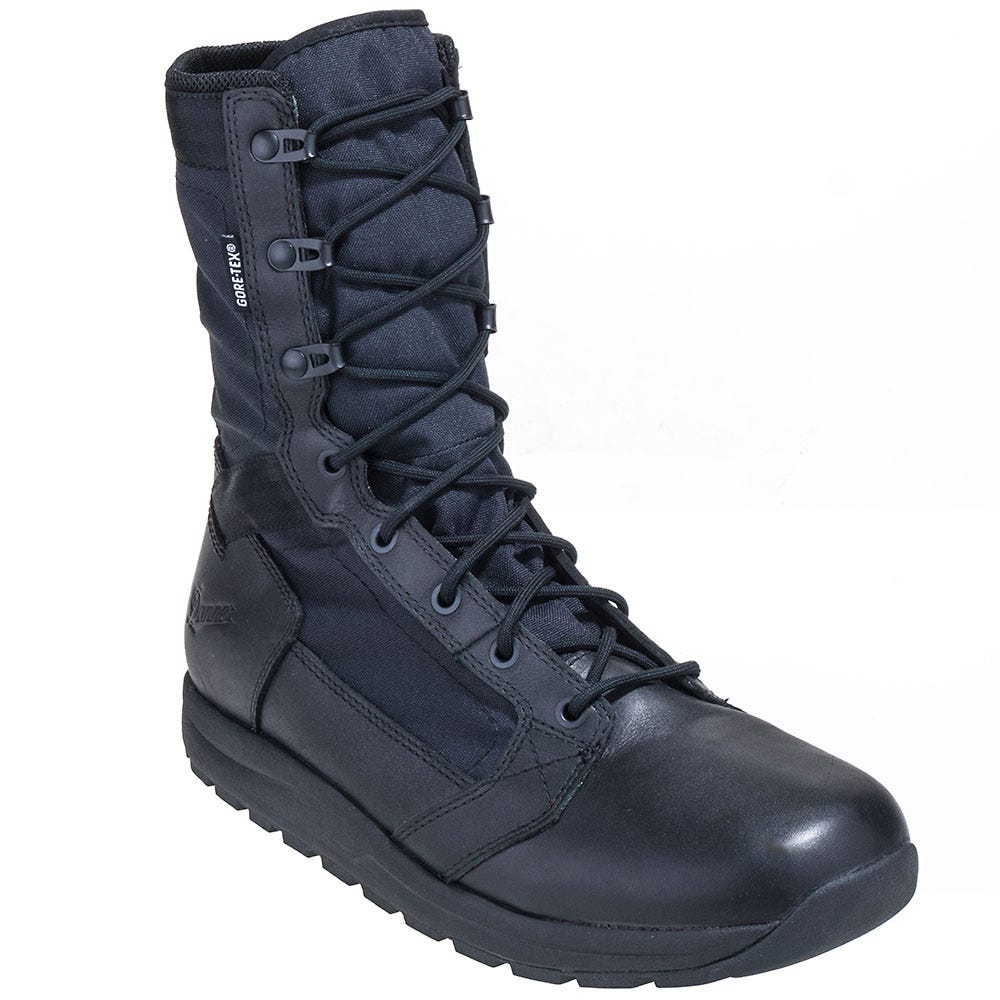 Danner was built on investment, and it continues to create footwear that meets the needs of working people worldwide. Started in 1932 in Chippewa Falls, Wisconsin, Charles Danner took a big risk and pursued his passion for high-quality, handcrafted work boots during the height of the Great Depression.
In 1936, the Danner business moved to Portland, Oregon, where it forged a reputation for the toughest logging boots in the Pacific Northwest. As the American economy recovered and diversified, so did Danner, and they added lines to the brand's traditional American-made boots to also service the hiking, military, law enforcement, and hunting industries with both domestic and imported styles. You'll find that this brand tailors to a wide variety of workers.
The Danner company has evolved over the past 80+ years, and they acquired LaCrosse Footwear in 1994. (This brought the Danner company partially back to Wisconsin.) However, through the years, quality has not altered.
And your feet love quality.
From steel toe and electrical hazards designs to tactical and duty styles, your feet have high-quality protection and comfort when you're wearing Danner Boots. Do you need footwear for hiking, all-terrain wear, or everyday use? We have you covered. We've gathered quite the collection of styles from this brand to give you an excellent selection. We also have a Super Rain Forest style! Your feet know what they want, so just listen to them.
Danner Boots and their professional team takes their design process seriously, and they listen to their customers. To be in business for over eight decades, they must be doing something right. Their USA-made styles speak for themselves, too. Dependable, durable, and downright ready to take on rigorous outdoor activities…that's what this brand is all about, and it shows.
It's a long-term investment when you choose Danner shoes and boots. You can count on for them long haul. Many work styles can be rebuilt by Danner's expert craftsmen for reliable wear. You can't say that about any ol' pair of outdoor work boots. Loggers, linemen, hikers, and hunters know why Danner tops the list of quality work shoes for a wide variety of needs. Check out Working Person's Store to find your next pair!