From the very beginning, Working Person's Store has been committed to providing high-quality workwear to those with the harshest jobs out there. One sign you have a tough job is when you're required to wear flame-resistant clothing and accessories, which is why we have plenty of FR workwear options that work as hard as you do.
Working around fire hazards is risky business. From raincoats, accessories, jackets, and overalls to shirts (check out our own brand of fire-resistant shirts!) and even underwear, we offer flame-resistant options to literally cover you from head to toe. Our FR products meet standards ranging from ASTM, OSHA, and other safety compliances to keep you guarded.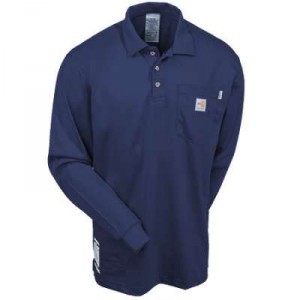 There are a variety of fabric styles to meet your specific workplace needs. Some items are made from flame-resistant cotton, denim, or a blend of nylon, spandex, or rayon. Be sure to check the specifications for each item to make sure they meet your job's requirements. And just because your work shirt is flame-resistant, that doesn't mean you have to give up special features – like moisture-wicking fabric (see this Carhartt shirt) and Ripstop technology (like on this Dragonwear jacket). FR clothing has come a long way, and you have many options available to keep you safe – and comfortable!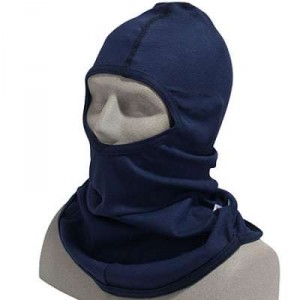 With winter fast approaching, you not only need protection, but you also want warmth. Some cold weather gear, like this National Safety Apparel balaclava hood, also gives you flame-resistant coverage. If you're like us, you're probably thinking, "Bala-what?" Well, the balaclava is also referred to as a "helmet liner," and it's designed to be worn underneath ski goggles, hard hats, helmets, etc. It doesn't just cover your head…it also features a face mask and neck cover as well. The fabric is flexible, and the face has one large opening. You have plenty of options for those unpredictable winter days, this is just one of our many flame-resistant accessories. From thermal pants and stocking caps to insulated hoods and jackets, all of your cold weather needs are covered.
We also offer a large number of welding accessories with flame-resistant protection, such as welding sleeves, gloves, and aprons (check out this Black Stallion apron). These items are durable. If your uniform requires an FR rating, you'll find a full line of work pants, tops, jeans, and cargo pants, and more to keep you looking good, feeling comfortable, and safe on the job.
We only work with the best brands to provide you with top-rated flame-resistant clothing and FR accessories. Check out our full line of options here!