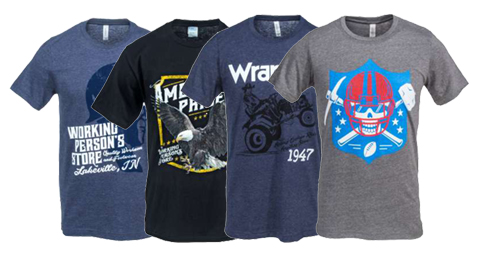 If you've worked hard for your start-up business, it may be time to give your employees a polished look that proudly bears your logo. Working Person's Store offers custom screen printing services that will help you elevate your professional game.
Maybe you're coordinating a charity 5k that needs a t-shirt for participants – we can help there, too. At WPS, we conduct quality screen printing for orders of all sizes, occasions, & clients…& we want to help you & your group look your best!
When you see your logo or design, it should conjure a sense of pride & show potential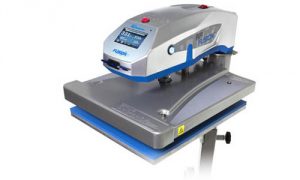 clients & donors that your organization is committed to professionalism. That's why every detail is important when it comes to custom printed apparel.
At Working Person's Store, we create high0quality, commercial-grade screen printing for shirts, hats, jackets, & more. We use commercial screen printing equipment & dyes that produce maximum image clarity.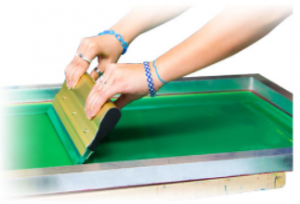 You can make your gear pop with an assortment of bright colors or keep it classic with one subdued hue. Whatever your style preference, we have you covered with a wide range of colors & combinations – from single color jobs to full color screen printing.
We can match your colors using CMYK or Pantone shades for a perfect screen print that will last wash after wash. Custom embroidery is also available!
Whether you work for a Fortune 500, or you're planning your family reunion, we will give you the customized support you need to get a quality product created within your size, budget, & timeline. We offer competitive pricing on all of our services. For larger orders, credit & invoices are also available.
Bring your design or logo to life with quality, custom apparel you can be proud of. Contact us for a free screen printing consultation and quote to get your project started today. We're here to provide personalized designing that meets your needs! 
Interested in learning more about our B2B services? Check out our B2B: Customization for Your Company blog about communicating with a personal representative to create a plan for your employees' workwear & footwear needs.